CJ Calica Rises to STARdom at GHS
The president of STAR Club wants to help refugees feel welcomed in America
Caitlin CJ Calica is a 17-year-old senior at Glendale High School, and she is the president of STAR Club. She also serves as the Senior Class Vice President, a Student Site Council Representative, and a member of other clubs and programs at GHS, including the 2022 yearbook staff.
Outside of school, CJ likes to do photography, and she says that she has done photoshoots for "low-income families who need family portraits." She is also a part of the Youth Abortion Support Collective, and she is currently helping out with an upcoming radio show. 
CJ explains that "STAR" stands for Students Together Assisting Refugees, and her brother, John Calica, was one of the founders of this club. She claims that the main purpose of STAR is to help refugees feel welcomed in America. CJ wants to be able to support them and "make them feel like they're at home."
CJ has been a part of the STAR Club since her junior year. Last year, she says that they were able to partner up with the IRIS Los Angeles, a non-profit sectarian organization that "offers refugee resettlement assistance, employment placement, and immigration legal aid" to refugees.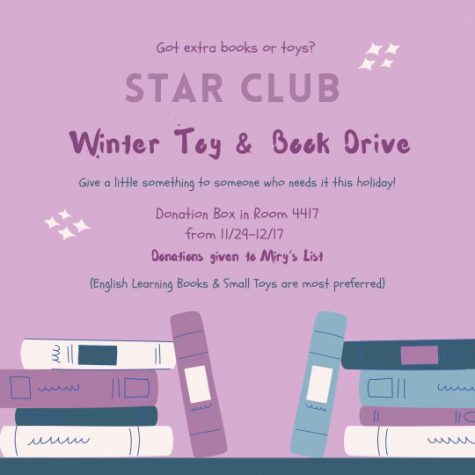 Throughout this school year, some activities that this club will be providing include creating welcome letters to refugees, tutoring people in English, and managing food and shoe drives. They also plan to have people who work in refugee organizations come onto campus and give members insight on how they can better assist refugees in need. 
In addition to all of these activities, one main goal that CJ has for STAR Club is to have members understand their true mission. She believes that it is very important to raise awareness about refugee abuse and to provide them with support whenever they are able to do so.
All in all, CJ feels confident about the near future. After high school, she hopes to get into Brigham Young University, and major in Urban Planning and Regional Development. However, as an alternative, she would also like to attend UCLA. Ten years from now, CJ sees herself creating smaller homes for the homeless, so that they can have a place to stay. 
If anyone is interested in joining the STAR Club, they meet once a month on Monday in Mrs. Lazo's Room 4417. You can also check out their Instagram: @ghsstarclub. 
It's great to help those in need, Nitros!