Meet Your 2021 Homecoming Court
Over 600 GHS students voted for this years court members
Here are the members of the first gender-neutral Homecoming Court in the history of Glendale High School. Don't miss the Homecoming Game on Friday at 7pm at Moyse Stadium to find out which two seniors will be crowned as Homecoming High Royalty!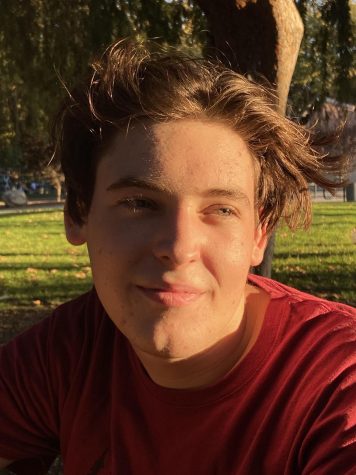 Daniel Armstrong
Daniel has been in the jazz band for three years, and he is currently the jazz band vice president and first trombone. He has been in the marching band for all four years of high school and has been the assistant drum major for two years. He also volunteers at the Pasadena Humane Society and is the president of the GHS Film Club. His hobbies include reading and practicing music. He plans on going to college out of state.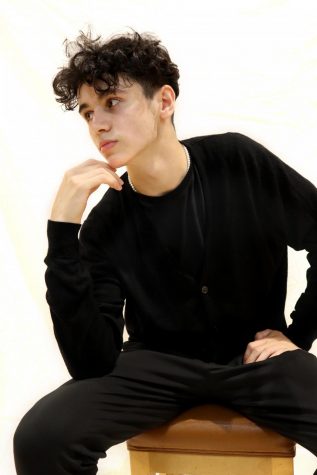 Jacob Barash
Jacob is in his third year on the dance/drill team and it is his second year being a captain. He is currently a co-captain, co-ed lead, solo lead, and large contemporary captain. His hobbies include dancing, cooking, eating, and playing video games. He plans on attending GCC after graduation to figure out what he wants to do, and he is thinking of being a chef.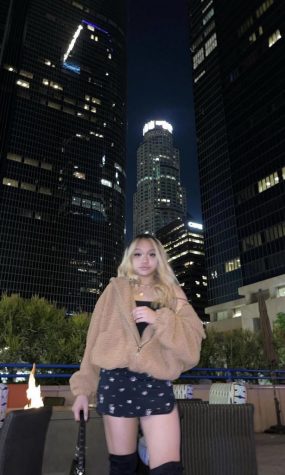 Tabitha Bobias
Tabitha is a co-captain of the dance/drill team, and she has been a part of the team since her sophomore year. She has also been a member of the Filipino Club, Key Club, and National Honor Society. Tabitha has also volunteered weekly at a food bank through her church. As a senior, she is still involved with the dance team and even became a captain of another squad and the co-captain of the team. Tabitha has a lot of hobbies, including embroidery, baking, sewing, scrapbooking, watching Netflix and gardening. She also plays several musical instruments such as the piano, guitar, and ukulele. After high school, Tabitha plans to go to college and major in Kinesiology. She ultimately wants to work as an occupational therapist,  because she finds genuine happiness in being able to help other people.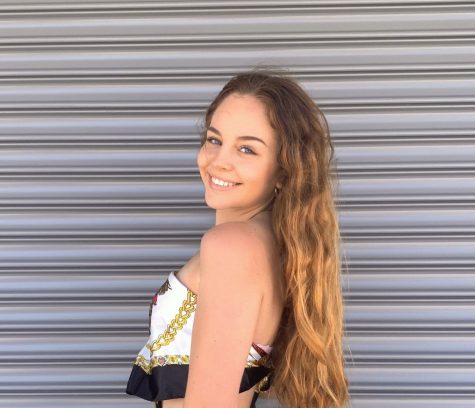 Jeta Cooper Johnson
Jeta is currently a senior on the GHS dance/drill team. In addition to her four years of service, she was appointed the position of head captain for the 2021-2022 school year. She has been involved in many GHS clubs, including Key Club, Red Cross Cub, and Hunger Heroes. Her hobbies include dancing, hiking, camping, and playing football. After high school, Jeta plans to study political science and sociology at a four-year university. From there, she hopes to pursue a career in politics and matters of social justice and foreign affairs. There are too many problems facing our country and world and she wants to help set them right.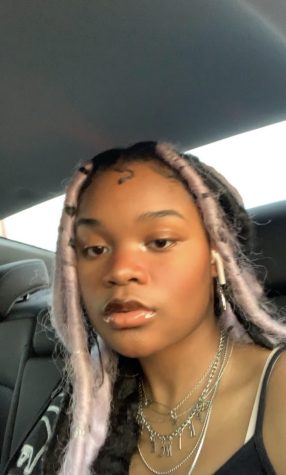 N'Kiya Freeman
N'Kiya has been a member of the dance/drill team since the spring of 2020. She believes that the safe and energetic atmosphere of the team has led her to be where she is today. N'Kiya TA's for all Dance periods, while also teaching choreography and organizing performances. Her hobbies include styling, dancing, professional binge-watching, choreographing, and thrifting. N'Kiya is undecided on whether or not she wants to attend college, but she hopes to love what she ends up doing as a career.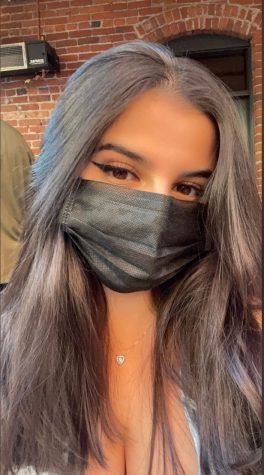 Destiny Givrad
Destiny has been a member of her class council for four years, was a part of the cheerleading team for three years. She has also been a member of multiple clubs on campus such as HERd Club, and the Mental Health Awareness Club. Destiny runs the Instagram account for Pride Club, she has volunteered as a junior lifeguard,  and she is currently employed at a medical office. Destiny's hobbies include baking, reading, online shopping, rewatching the Harry Potter movies and studying fashion. In her free time she also loves hanging out with her friends and creating new memories that will last a lifetime. She is honored to be a part of the GHS Homecoming Court for a second time, and she can't wait to see what the rest of her senior year has in store for her. After high school, Destiny plans to study criminology, and she hopes to pursue a career in the criminal justice field as a forensic psychologist in the FBI. She has always been very passionate about this subject and wants to help victims of crime and give them peace of  mind.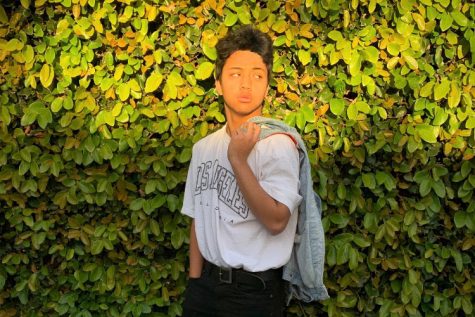 Theo Palmiery
During Theo's freshman year, he joined his school's dance/drill team. He was also a part of the GHS cinematography program, where he filmed some of his school's events. Outside of school he has been involved in his community's church by being a youth leader and worked with a lot of teenagers. Last year, Theo became a drill team captain and was in charge of the all-male squad, and he has continued to be the captain of all-male this year, in addition to the elite and small coed hip hop squads. His hobbies include dancing, vlogging, choreographing, being a cinematographer, playing the piano, hiking, snowboarding and camping. Theo plans on studying Business and Economics in college, with the plan of one day becoming a nurse.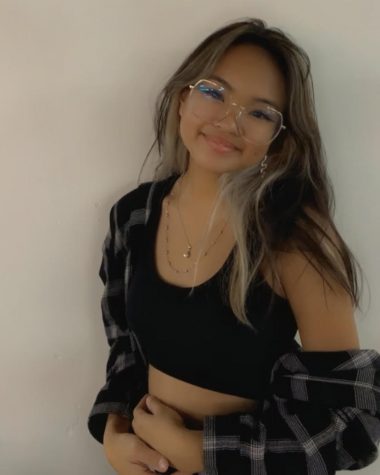 Alexis Riate
Alexis is a member of the GHS girls varsity basketball team. She is also serving as vice president of the GHS HERd Club and is the social media manager  for our ESports Club. Alexis enjoys painting, roller skating, playing basketball and video games, crocheting, and playing the ukulele, guitar and bass. Alexis plans to go to college to pursue a job in the medical field, as either a psych nurse or a pediatrician, because she loves working with people and hopes to do good for other people in the future.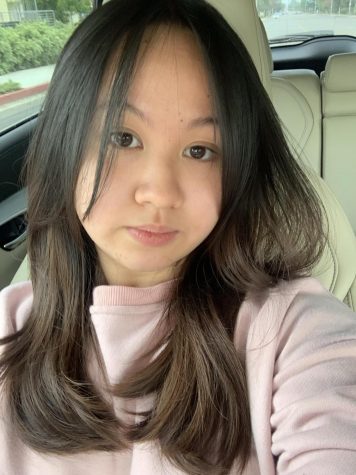 Ylenna Sera
Ylenna Sera is a four-year member and captain of the GHS dance/drill team. She likes to hang out with her friends, and you'll always catch her with her best friend, Jairo. She plans to attend college, majoring in nursing, because she's always imagined herself as one.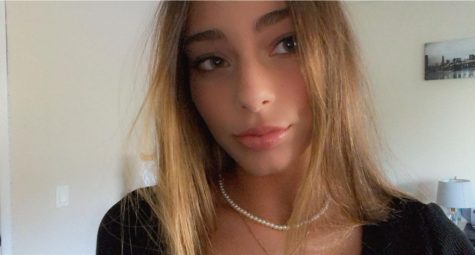 Aleek Tekehyan
While playing both water polo and swim, Aleek has tried her best to stay active in her community, as well as within her school. She is the founding president of the Mental Health Awareness Club, while staying involved in other clubs and serving as secretary to both ASB and the senior class. Outside of school, Aleek has volunteered on the campaign of a school board member, and she has also donated her time in many libraries. Some of her hobbies include reading, going on long walks, and cooking. After high school, Aleek plans to be a biomedical engineer so that she is able to help others, while also being creative.