MHA Club President Aleek Tekehyan Has Your Back!
The GHS Mental Health Awareness Club works to help students in need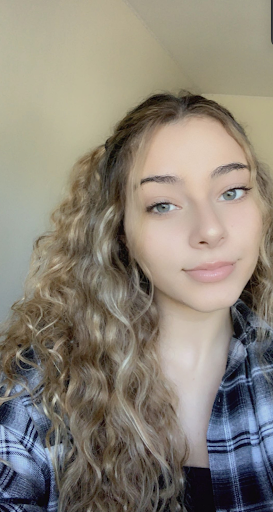 Aleek Tekehyan is a 16-year-old junior, who is president of the newly-confirmed Mental Health Awareness Club at GHS. She became a Nitro at the beginning of Fall 2020, transferring from Clark Magnet. Not only is she a club president, but Aleek is also a double-varsity athlete, on both the water polo and swim team. She will also serve as Senior Class Secretary during the 2021-2022 school year.
During our Club Rush in September, Aleek had her eye on unique clubs. With so many options available, she realized that if she had the right idea, she could make her own club. At first, she had fears of people not taking her club seriously, and she wondered if the club would even hold up after she graduates. Following through with her idea, Aleek and a sophomore, Natalie Ohanes, curated the idea of the Mental Health Awareness Club, and Natalie now serves as vice president. 
Exceeding Aleek's expectations, the club has gained over 20 members, and they meet every other Wednesday after school. Aleek said, "The club is a safe place where we talk freely and learn about how we can help others and ourselves. Also, Ms. Gonzalez has informed us that by contacting your counselors, they can refer you to a therapist." Additionally, to connect through social media, the club also runs an Instagram page, @mhaclub_ghs. 
Aleek is aware of the importance of mental health and how her peers have struggled through this tough year of the pandemic. "Due to social media, I feel like there has been a lot more coverage of mental health and its impact on teenagers and people in general," she said. "Although there are still more stereotypes to break and a stigma against mental health, I hope that this will change soon and more people will feel comfortable to get the help they need."
The purpose of the club is to build stronger connections within our GHS community, to be an advocate for mental health, and to be an outlet at school that is more student-based, making students feel like they are not alone by helping and educating each other. 
Aleek has hope for the club to keep running even after she graduates. "I hope that this club is able to open up the GHS community through talking to one another and being able to voice your struggles," she said. "I also hope that it encourages those that feel they have to struggle in silence, that there is a space to talk without judgment." 
If you are interested in joining the Mental Health Awareness Club, please contact its advisor Mrs. Driffil at [email protected].