Here are the sixteen members of our 2023 Glendale High School Homecoming Court! Don't miss the Homecoming Game on Thursday at 7pm at Moyse Stadium, to find out which two seniors will be crowned as Homecoming High Royalty!
Upper Court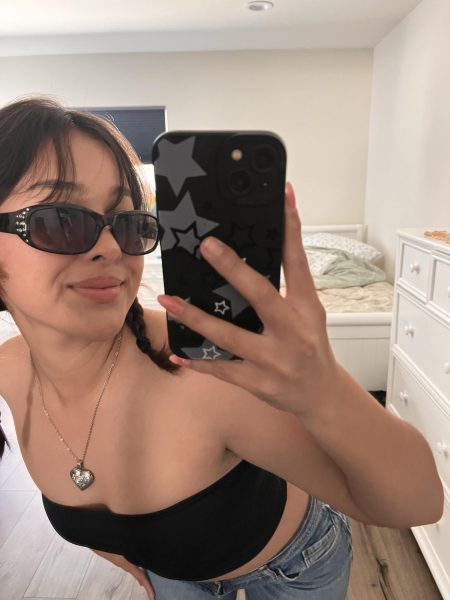 Faith Alvarez
Faith has been part of the marching band for the past three years, and this year, she became section leader for clarinets and assistant drum major. She also made it onto the GHS varsity softball team during her junior year, and she continues to play for the team this year. Faith enjoys playing the violin and the clarinet, competing in softball and volleyball, shopping, hanging out with friends and her boyfriend, traveling, and building LEGOs. After high school, Faith wants to major in nursing and become a pediatric nurse, because she loves helping those in need. She also has a great experience with taking care of young kids, so it fits perfectly.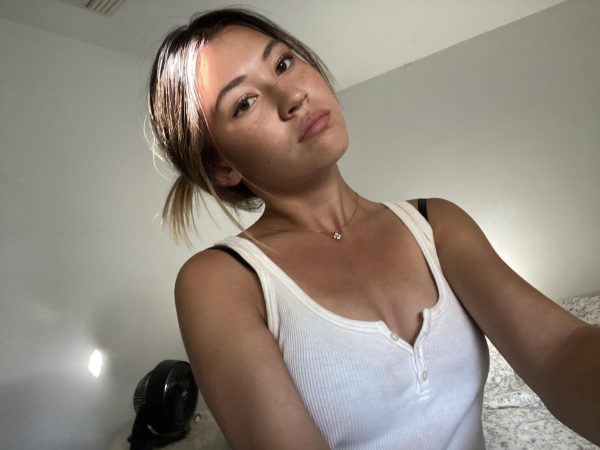 Jet Brown
Jet is a four-year varsity senior on the lacrosse team. She is a captain and team manager on the team and a board member of GAME Club. Outside of school, Jet plays club lacrosse, works at a summer camp, and has a part-time job during the school year. Some of her hobbies include playing lacrosse, watching Modern Family, going on runs, and working out. Jet's plan after college is to major in communications or public relations, and she will play lacrosse at Chapman University.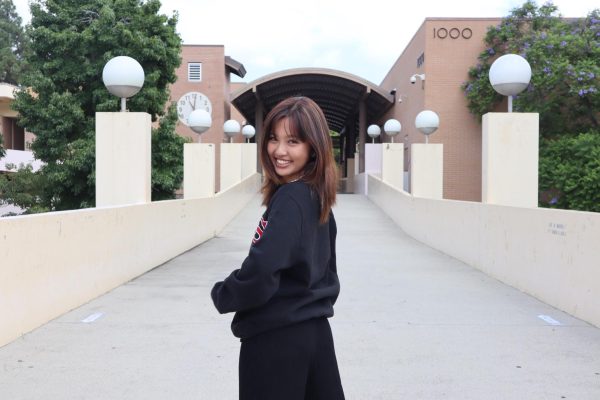 Aniyah Dumas
Aniyah is currently a senior on the GHS dance/drill team. She had been chosen for the position as head captain for the 2023-2024 school year. Aniyah enjoys dancing, going to concerts, spending time with family and friends, and taking a trip to Ubatuba once in a while. After high school, Aiyah plans to to go to one of the top colleges. She wants to major in medical engineering, and she also wants to explore and travel the world with her family and friends.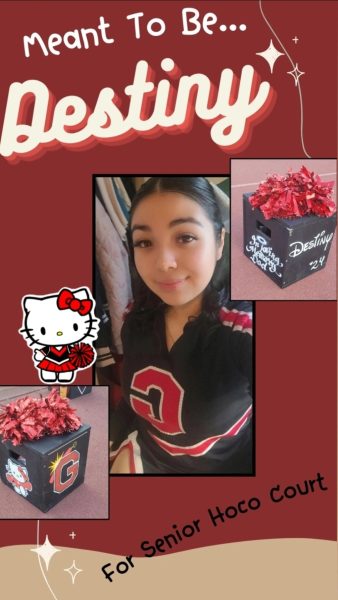 Destiny Heavenly Estrada
Destiny is a senior, and she is the co-captain of the Glendale High School competitive cheer team. She's a four-year member and takes cheer very seriously. She is  also very proud of her Mexican heritage, as she is a part of a dance group called "Ballet Folklorico Mexico Azteca." Destiny loves to perform for the crowd, as she loves to make people happy. Her love for performing is what pushes her to do her best, and even when life pushes her down, she remembers to get back up and move forward. Destiny's hobbies include performing, writing poetry, and studying cosmetology. Destiny plans to go wherever it is meant for her to be during college, whatever is meant to be her destiny. However, she wants to become an aerospace engineer, and she has always felt connected to space. She has always visited the observatory as a child for fun, and she has always loved to build. Her father always knew that she would be involved in a STEM career, making her feel more connected to pursuing a career in that field.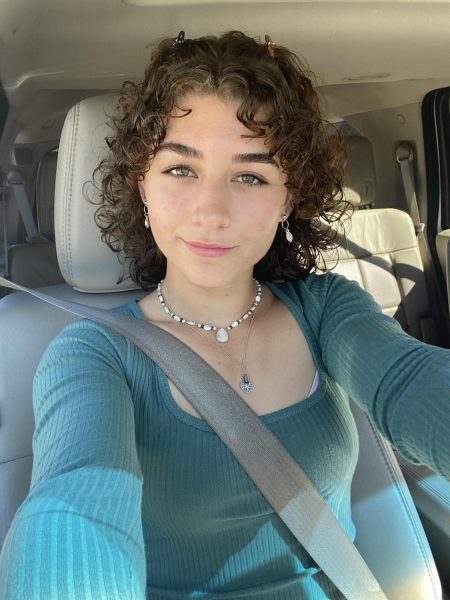 Mckinnley Gray
Mckinnley is a member of the GHS lacrosse and the tennis team. She is the ASB Director of Rallies, and she is a part of many clubs, like the Surf Club. Outside of school, Mckinnley enjoys attending Youth and Government meetings, volunteering and working at her favorite coffee shop. Her hobbies include playing piano, working in photography, thrifting, and caring for animals through volunteering. After high school, Mckinnley wishes to attend a four-year college and eventually become a physician's assistant. She also hopes to get her real estate license and work on it throughout her college career. Mckinnley also wants to travel around the world during and after her college experience.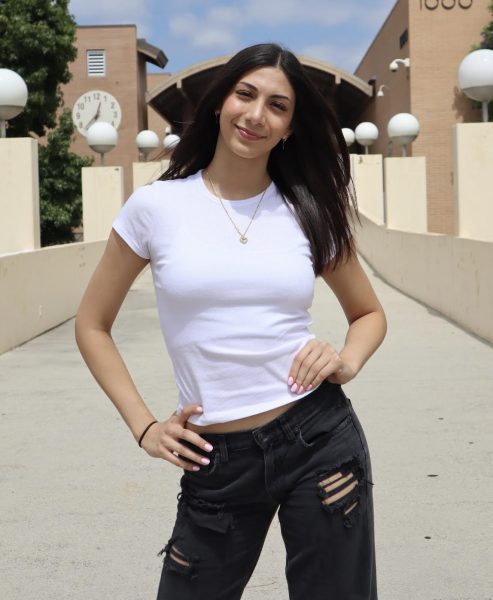 Hasmik Grigoryan
Hasmik joined the Glendale High dance/drill team during her freshman year, and she has been a part of the team for four years now. She is now the co-captain of the drill team and is in charge of varsity pom and small contemporary squads. Some of her hobbies include dancing, reading, playing water sports, binge-watching TV shows and ice skating. She also loves roller coasters, especially the ones at Six Flags. Hasmik plans to go to a four-year university and study psychology and sociology. She wants to be psychiatrist and help children in need.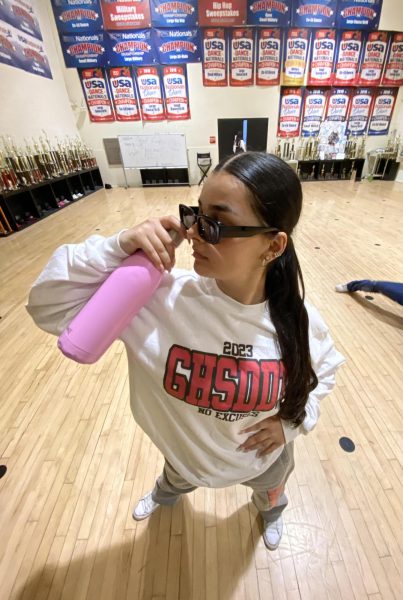 Yunona Grigoryan
Yunona is a 4-year member of the Glendale High School dance/drill team. She is also the co-captain of the dance team, along with Hasmik Grigoryan. She is in charge of the solo team, large hip hop, and large contemporary squad. She enjoys listening to music, shopping, hiking, watching documentaries, and dancing. After high school, Yunona hopes to get into one of the top-five colleges on her list. She plans to major in criminology and to travel a lot in the summer and winter times.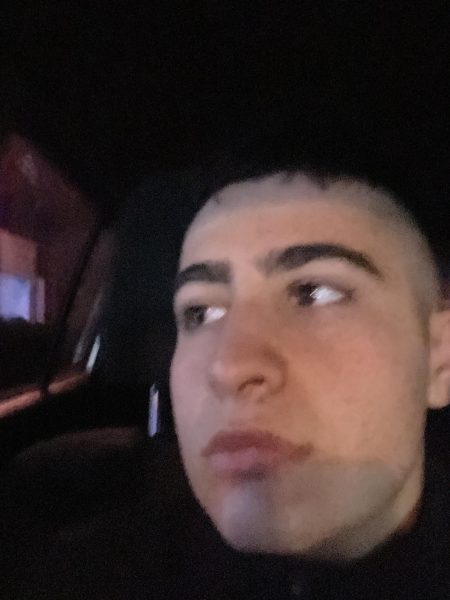 Koko Haboian
Koko is the ASB Director of Nitro Crew, as well as the treasurer for the Make-A-Wish Club, Gardening Club, and Surf Club. Koko is also the vice president of Helping Hands Club. He is a setter on the boys varsity volleyball team, running the offense for his team. He is also a worship leader at the Armenian Christian Outreach of PazNaz in Pasadena. Koko enjoys working as a sous chef at Camp AREV, where he dedicates his time serving God's kingdom. He enjoys going to the gym, spending time with family and friends, and going to church. After high school, Koko wants to pursue a career in business, and he knows that everything will fall into place in God's timing.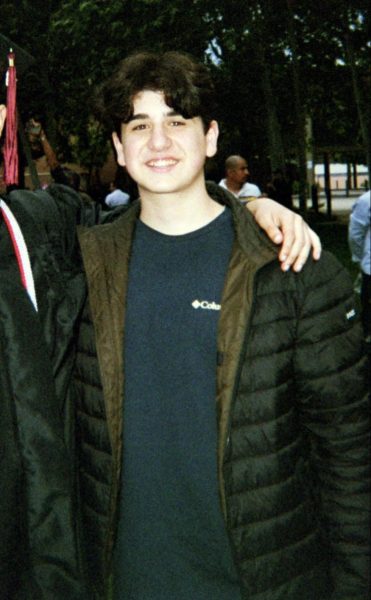 Alex Kalantaryan
Alex is the ASB Director of Social Media & Multimedia and is a co-president of Armenian Club. Outside of school, Alex has been dancing at Gevorkian Dance Academy for the past 13 years, connecting him to his culture. Additionally, he is involved heavily in giving back to his community through volunteering and community service. He is the vice president of Hunger Heroes Club, the secretary of Letters for Rose Club and Make-A-Wish Club, and even the publicist for Gardening Club and Slime Club. Alex enjoys working out, playing video games, and going out with friends. After high school, he plans on going into the medical field, in hopes of becoming a pediatrician.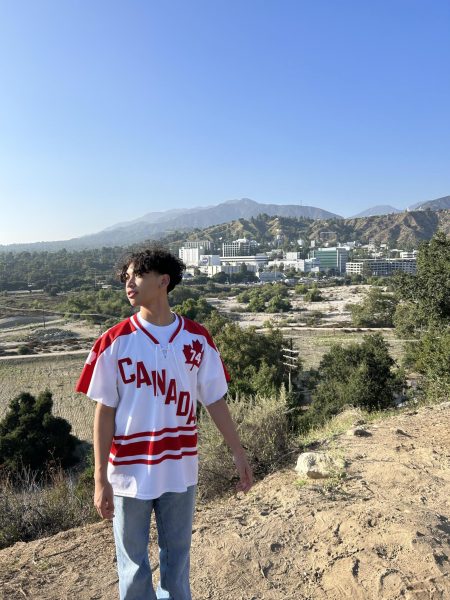 Rein Rigor
Rein is currently the senior point guard for the Glendale boys varsity basketball team. He will be starting his third and final year for the basketball program this season. He enjoys playing basketball, listening to music, going out with friends, and spending time with family. Rein's plan after high school is to attend a four-year university and major in sports medicine. He eventually wants to pursue a career in dermatology, to follow in his father's footsteps and run his practice. 
Lower Court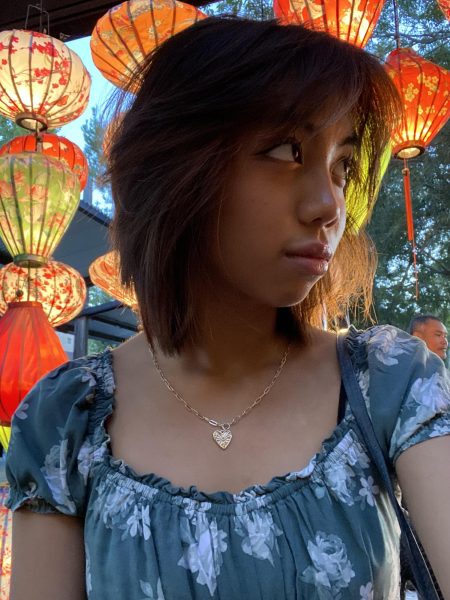 Ari Ballesteros
Ari is a member of Chess Club, Filipino Club, CSF, and Save the Seas Club, and she is serving as vice president of the Origami Club. Both during and outside of school, she is a member of the technical theater staff for the Glendale Performing Arts Center. Ari was captain of the girls JV volleyball team, and she recently moved up to varsity for the CIF playoffs. Go Nitros! Ari enjoys building LEGOs, baking, and cooking. After high school, Ari plans to attend a four-year university and become a travel nurse, hoping to explore different places and cultures, while also getting the opportunity to help others.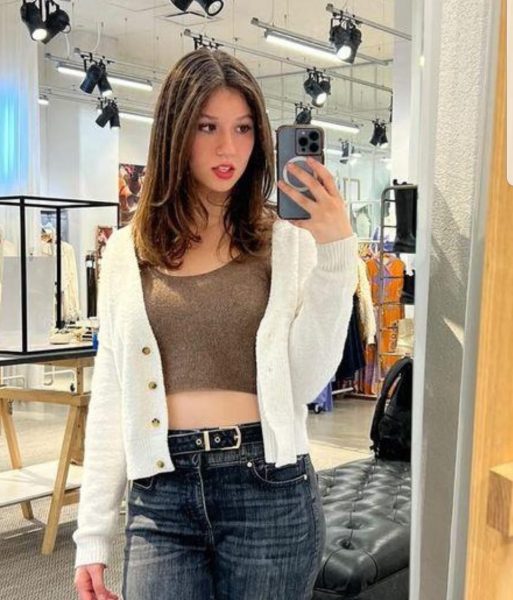 Breanna Cuellar
Breanna is a dedicated student, who is the vice president of CSF. She is in the Cloud Computing and Computer Science program, which is partnered with GCC. Breanna is bilingual in Spanish and English and plays the violin, and she has been on the varsity volleyball team since her sophomore year. She enjoys coding, painting, camping, spending time with family, and riding her bike, and she is learning to play the ukulele. Breanna plans on going to a four-year university, majoring in computer science, because she wants to better the world technologically.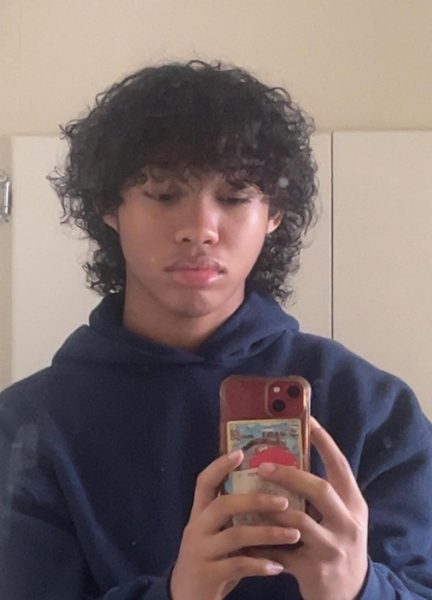 Mauro Ewart
Mauro is a varsity lacrosse player, as well as president of the Chess Club. He is a member of the Filipino Club and Origami Club, and he was a part of the tableau at last year's Oratorical. Mauro enjoys playing guitar, writing, playing lacrosse, and cooking. After high school, he wants to go into computer engineering, because it is a high-demand field, with a wide array of job opportunities.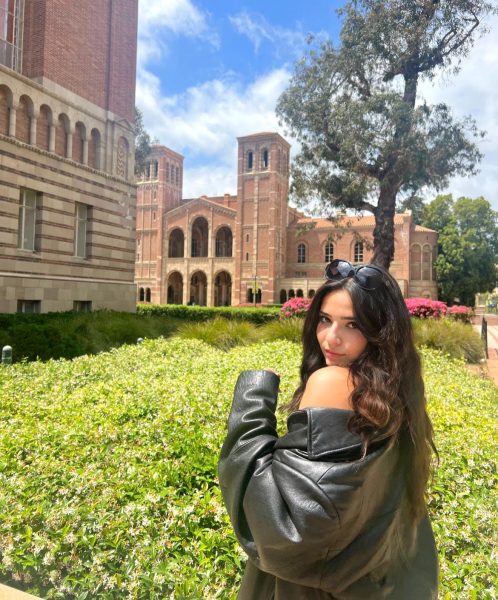 Mia Bella Gonzalez
Mia is a second-year ASB student and president of the Book Club and the Creative Writing Club. She is also the director of fundraising for Chess Club, the treasurer for Project: Warm, and the secretary for NHS. Mia played varsity water polo her sophomore year and was a member of the varsity swim team during her freshman year. She was also just recently chosen to be a representative for the student voice panel. In her spare time, Mia enjoys reading and writing. She loves hiking and running around the Rose Bowl. She balances her schoolwork but still leaves time spending with her friends and family. She also enjoys going to the beach on rainy days. After high school, Mia plans to attend a four-year university and major in either criminal justice or psychology, in hopes of becoming a criminal defense attorney.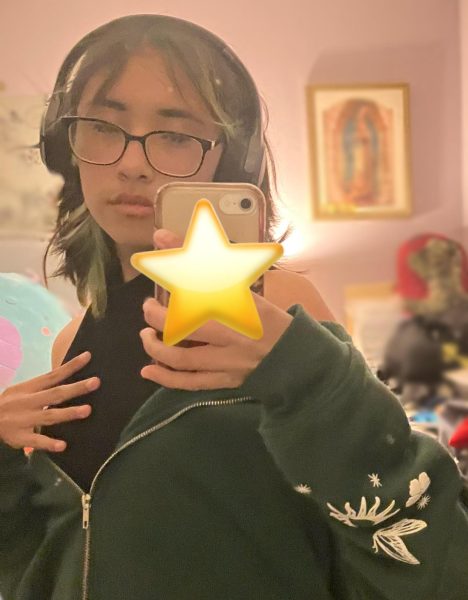 Alex Banuelos
Alex's life has always been filled with a variety of passions and interests, from track and field to art and music. Alex has always had a curiosity and passion for learning new things. In eight grade, he discovered his love for track and field events, particularly the high jump, pole vault, long Jump, and triple jump. In addition to that, Alex has a deep love for drawing and writing. Currently working on his own book, Alex hopes to get it published in the near future once it's complete. He also plays the bass, guitar, and piano and wants to learn the saxophone, violin and cello as well. Out of school he is an active member of the Glendale Police Explorers, a program designed to teach young individuals about the insides of the police station and provides discipline. Alex enjoys drawing, playing instruments and sports, writing, cooking, and doing photography and archery. He wants to be a forensic scientist in the future, because it's a really interesting field, and he wants to help people in some way or the other.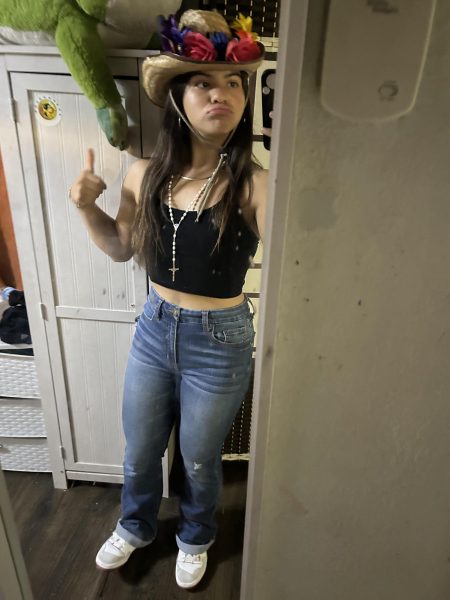 Angelina Siguenza
Angelina is the fastest runner on the GHS track team and competes in the 100-meter, the 200-meter, and 4 X 1 events. She is also a part of Surf Club and the Sophomore Class Council. Angelina enjoys working out after school every day, and she also likes to walk in her free time. She plans to study at a top university in Mexico with a scholarship in track.