Lauren Hession Wants to Heal the World
Here is what you need to know about the Red Cross Club at GHS
The Red Cross Club is an organization about "planning and implementing strategic initiatives and programs that serve the needs of our community through service, education, and leadership." The current president of the club is senior Lauren Hession, who has been a member of the club since her freshman year. She is also the ASB Director of Clubs, the vice president of Book Club, and the vice president of National Honor Society.
Last year, the Red Cross Club had a late start, because it hadn't been renewed by the cabinet members from the previous year. After a few emails, Lauren was able to bring the club back to life. In fact, the comeback was so great that this year, the Red Cross Club collected four pages of sign ups during Club Rush. 
Red Cross Club meetings are held once a month, and they present and discuss current medical events, such as disasters and vaccines. And it is unique among GHS clubs, because it's connected to the official American Red Cross. The club is really professional and organized, to the point where you don't believe that it's run by high school students.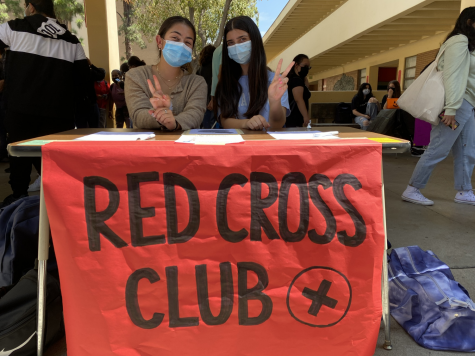 What also makes the Red Cross Club so different from other clubs is that it holds regional meetings with other schools all over Los Angeles. It further provides its members with many opportunities, including meeting new people, earning community service hours, and learning leadership skills.
"Apart from creating fantastic friendships and getting amazing leadership skills and knowledge about the world around you," Lauren said, "you also get a lot of community service hours." 
For the future, Lauren hopes that the Red Cross Club stays strong at GHS, so that more students can get involved in the opportunities that the club provides, especially those opportunities that they may not have had access to before.
If you are interested in joining the Red Cross Club, please email the club advisor, Ms. ​Barboza Flores at [email protected].