"Babies are such a blessing." Nothing crushes that illusion like having to sit near a crying baby in a movie theater or on an airplane.
Kids have been viewed as a blessing for a long time. Even today, from a young age, the idea of marriage and kids is wired into our brains. The childhood "K-I-S-S-I-N-G" song is the perfect example. The song is about marriage and having babies, and the primary audience for this song is kids.
However, you can't say the same about pets. Although pets are also valued in our society, people are generally more skeptical about them. Newlywed couples aren't ever feeling pressured by family members into getting pets. But they sure are being sued for refusing to have babies.
Nevertheless, the popularity of pets has been steadily increasing in the past few years among Millennials and Gen Z, and so has the philosophy of anti-natalism.
So what's the hurdle? Why are today's generations choosing pets over kids? The answer is obvious.
We've already covered the climate change problem on this website. In summary, resources here on Earth, like water, are running out fast. The cities of LA and Glendale have already imposed water restrictions to combat this problem. 
Older generations won't be here to experience the aftermath of the climate and resource crisis, but we will. And bringing more kids into this world will only contribute to the crisis, and this will cause those kids to suffer, too.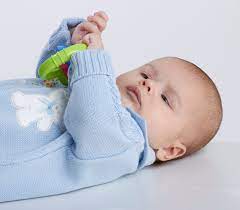 The reason why many young adults may choose animals over children is because Gen Z and Millennials are the most connected generation yet. People crave friendships and unconditional love, and animals offer just that. Animals also have tails, and they wag their tails when they're happy. Babies don't have tails, which also puts them at a disadvantage.
But this still doesn't explain the weird trend with society pressuring Gen Z and Millennials into having kids. Why are we told "this is the best time to be alive" while living through several catastrophic historical events?
The reality is that the Baby Boomers and Gen X have had an easier life. In the 1950s and '60s, all the way to the 1980s, the minimum wage was enough to lift you out of poverty. Families could buy a home, own a car, and comfortably send their kids to college based on one income. Unfortunately, that's not the case today.
Adopting a pet, instead of having a baby, frees up more time for people to study and work, which goes strictly against some people's twisted beliefs that a woman should stay at home and take care of kids. This explains why the most educated women are also those that choose not to have children.
After all, looking after a puppy or a cat is way easier than looking after a baby. Animals aren't constantly trying to hurt themselves, which means that they need less supervision than kids.
That's not to say that child-bearing couples are less intelligent. Studies show that 54% of women and 64% of men with kids at home are happy.
In the end, the decision to have a child or a pet should depend upon your own circumstances and what you need the most in your life. As society continues to put pressure on them, many Gen Z and Millennials are already making up their minds.
Ask any adult if they want to get a pet, and they'll most likely laugh it off as a ridiculous request. But once they get one, their minds will change quickly. There is an entire BuzzFeed page consisting of dads who didn't want cats but changed their minds once they got one.