Lauren Hession Sees Red to Save Lives
Lauren Hession is a junior at Glendale High School. She is the president of the Red Cross Club and the vice president of the Book Club. She is also in her second year as a member of the GHS ASB. Lauren helps raise awareness for people in need. Her hobbies include reading and watching movies and YouTube videos.
Lauren first got interested in the Red Cross Club like any other person looking for a club during Club Rush. She thought that she had to do something that she'd be proud of accomplishing. She saw the table for the Red Cross Club, and a senior girl asked Lauren if she would join and so she did. She then went to the first general meeting and she found it to be a "friendly environment."
During Lauren's freshman year at GHS, she was in Cinema 3-4. She was also on the School Site Council, but she was not particularly involved in any sports. Last year, Lauren thought that she wanted to do more for ASB and so she applied for the ​Youth Executive Board for the Red Cross​.
The Executive Board "is one of the highest volunteer leadership opportunities for Red Cross youth at their local chapter or district."
This year, Lauren was looking through the available clubs at Club Rush, and then she noticed that the Red Cross Club wasn't listed and so she emailed Mr. Livingston. She said she was "sticking her limb out" by asking if she would be able to pick up this club, since it hadn't been updated.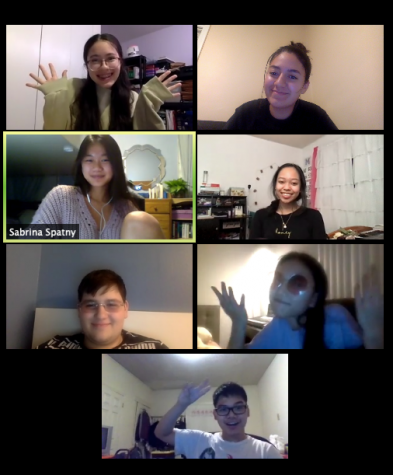 Lauren said that the Red Cross Club is there for people in need. It also organizes blood drives, and the Red Cross is responsible for providing 40% of the blood found in American hospitals. They also respond to a disaster in our country every 8 minutes, on average.
Right now there is a shortage of blood in the United States, due to coronavirus. If you would be willing to donate, this would help out local hospital clinics and other places where blood is needed.
You can be a part of keeping someone else alive by signing up for the next blood drive in our city, which will be on Monday, November 23rd at the Red Cross Glendale Chapter Building on Brand Blvd. Please click ​HERE​ for more information.
Lauren hopes she can be president of the Red Cross Club for as long as she can, and she hopes others can see her happiness and join. Lauren has high hopes for this club and she wants to teach others how they can help out their community.
For more information on the Red Cross Club, please contact advisor, Ms. ​Barboza-Flores at [email protected]​ This club saves lives!