Fallout
The post-nuclear, role-playing-game classic is not an experience that you should miss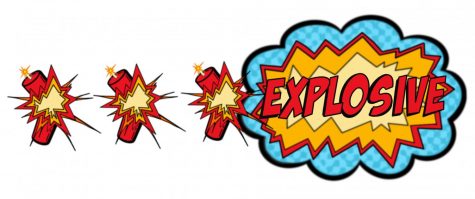 Fallout, the classic RPG game from the late 1990's was, and still is, one of the most influential and innovative games of all time, and it is based on the downfall of humanity because of American greed and consumerism. It was created by the independent Black Isles Studio and developed by Interplay Entertainment. 
Fallout was released as a PC game, as it was one of the many infamous point-and-click, adventure-style games, but it had an action twist that was new to games at the time. Fallout is the first game in the Fallout franchise, and it was followed by Fallout 2 and Fallout Tactics: Brotherhood of Steel. 
Fallout 3 was the first game to be developed by a different company, known as Bethesda Game Studios, and published by Bethesda Softworks. Afterward, the fan-favorite known as Fallout: New Vegas was released before the final canon game, Fallout 4. 
However, the first Fallout game is one of my favorite games of all time, because of how immersive and story-driven it is. With its bleak undertones that ground its story, within a dystopian universe, it is not a game that you should miss!
Fallout is about you; the player characters' journey is to obtain a water purifying chip for your vault. Along the way, you hear rumors and witness many things about an army of creatures, known as Super Mutants, who are kidnapping and murdering many people.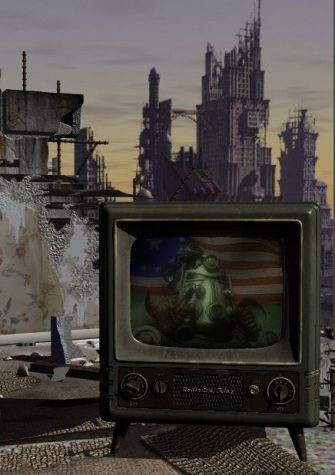 Super Mutants are a race of humans that have been mutated by a virus called the Forced Evolutionary Virus. It enhances many aspects of human capabilities, such as strength and intelligence. Furthermore, the virus gives other benefits, like resistance to many diseases and radiation. 
But the only downside to this virus is that it disfigures you, and it is an extremely painful experience, with an unknown side effect that becomes apparent later in the game. The Super Mutants are part of the Master's army, and after returning with the water purifying chip, your Vault Overseer tasks you with learning more about this threat and eliminating it.
When you start the game, you first have to create your character. In this menu, you're given a multitude of options and selections, but all you need to know is your S.P.E.C.I.A.L. These are your tag skills which are the most proficient skills you have, and your trait is an ability that may or may not have a downside to it. Your S.P.E.C.I.A.L. stats are just the skills that govern the rest of your minor skills. For example, strength governs your melee damage and how much you can carry.
The fact that this is a point-and-click adventure-style type game proves how old it is. But despite this, it has quite responsive gameplay. When I played the game, I immediately spent about 15 minutes in the "tutorial" of the game, which is essentially the designers throwing you into the world and letting you figure out how the combat works. I loved this part, because I hate games where they hold your hand for usually about 40 minutes, when you can instead experience this on your own.
The way that combat works in this game depends on your proficiency of skill, and this increases the chances that your attacks will hit. When your attacks do connect, it will do damage based on your weapon and weapon quality.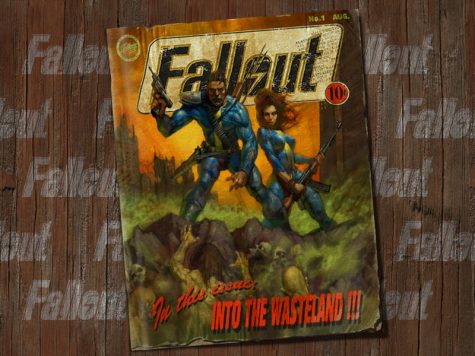 After you understand these basics, you can then get into the nitty and gritty gameplay mechanics that are a little bit more complicated, like armor class and V.A.T.S. Armor class is your ability to endure attacks and V.A.T.S is an ability that lets you target specific parts of an enemy's body. This may deal more damage or inflict debuffs, such as a crippled leg, which will prevent the enemy from effectively escaping. Now with all this in mind, I want to say how great the gameplay is, because it gives the player this feeling of challenge that not a lot of other games can give. 
Fallout is hardly a forgiving game. While some aspects might seem easy, like getting money, you then have to remember that the combat won't be as kind, especially when you get punched in the head by a Super Mutant that then deals so much damage that your health goes into the negative.
Another major aspect of the game that I enjoy is the story. Fallout games usually have a clear objective throughout, which then opens up into several branches that leave you deciding the fate of a lot of people. The story in Fallout isn't very complex, but the subtext in the story is about how destructive humans are towards themselves and the many things around them. 
Despite this, the Fallout universe is still fun and intriguing, since technically speaking, this world isn't too far off from our own. The story is also right in front of you, and you need to investigate everything and put the pieces together to understand the world and how to further your journey. In the beginning, you have to go to an abandoned vault, only to find that it has nothing inside and you're now stumped. The only option then is to go to the nearest city and search for clues. 
It is phenomenal seeing that you have to work to find things or to progress the story forward, instead of simply having a map marker, a simple task, and that's it. In Fallout, you have to work to carry out your journey, and the game rewards those who want a bigger challenge.
Overall, Fallout is a challenging, but rewarding, game that immerses you in a world that allows you the freedom to do as you please. It includes characters with great personalities, and you get to experience some goofy little surprises that can be refreshing in such a serious game. 
It is because of these aspects that Fallout is easy to recommend, because it is a good game to spend hours in. You can also play through it more than once, if only to see the small details that you didn't notice the first time.