Cruella
Disney wants you to sympathize with the de Vil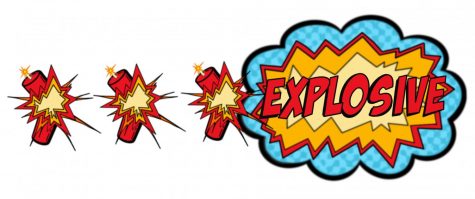 Cruella, which was released in theatres and on Disney+ on May 28, 2021, can be called a handful of names, but I think it best deserves the term "prodigal." 
It is a prequel to the 1961 Disney classic, 101 Dalmatians, and it is an opportunity for Disney to dissect the backstory of one of its most notorious villains, Cruella de Vil. (Think Joker, with a The Devil Wears Prada template.) Cruella comes from the same mastermind who gave us I, Tonya, as Craig Gillespie directs and Academy Award-winning actress Emma Stone stars in the titular role. 
I jumped into this film with fair expectations, and those expectations were met, maybe even slightly exceeded. I enjoyed the recurring themes surrounding Cruella, that carried on from her childhood into her adulthood, as some habits really never do die.
The plot of the movie kept me on the edge of my seat, though it did feel dragged out at times. The first half of the story portrays Cruella as "Estella." It shows the process of her attempting to make a name for herself in the fashion industry. She initially does this by working for a renowned fashion brand, but she finds opportunity in working for "The Baroness" (Emma Thompson), a renowned fashion designer. The second half of the movie depicts a series of crimes and heists, in Estella's attempt to take down an unlikely foe. These heists are not done alone, as she has the help of Jasper and Horace, her surrogate family. 
The cinematography throughout the whole film is alluring, and the denouement in particular comes to mind. The film has a gloomy color scheme, and it feels very dramatic in the best way possible, which made the movie very pleasing to watch.
A film's soundtrack  is very crucial; the music can foreshadow events, portray an emotion, establish setting, and give meaning to a character's actions or plot. Cruella's soundtrack includes music from very notable artists, such as Queen, Nancy Simone, David Bowie, The Rolling Stones, and Blondie. Expensive. These music choices are very felicitous, since the story is set in 1970's Britain. 
It's obvious how the soundtrack is amazing in itself, and in fact the music embodies the plot as well as Cruella's character. However, there is an excessive amount of it throughout the movie. There is a needle drop in back-to-back scenes, and some moments feel too reliant on a song to set the mood. This personally wasn't too bothersome, but it may be distracting for some. On the other hand, there are also scenes where the music feels necessary, and it makes the viewing experience much better. 
Wardrobe is also a significant aspect to any film, but it is especially important in this one. It is mentioned how Cruella's mother is an aspiring fashion designer, and it shows how Cruella carries on that aspiration. It would be reasonable to expect that the various wardrobes in this film would be magnificent due to this. 
It is safe to say that the clothing in the movie is overall extraordinary, and the expectations for it are certainly exceeded. The fashion in Cruella is excellent from beginning to end for all characters, but it is really set in motion when "Estella" is retired and "Cruella" is brought forth. Cruella's fashion perfectly represents her. There is a new cutthroat look every few moments, and they always progress in quality and it is never tiring. As Cruella says, "How does that saying go? I am woman, hear me roar." 
Acting is obviously another key to making a film enjoyable, and the acting in Cruella feels very theatrical. With performances from Emma Stone, Emma Thompson, Joel Fry, and Paul Walter Hauser, it's clear how the quality of the acting is top-notch. 
Stone, herself, is a well-renowned actress, and in all likelihood you have heard her name.  She does an amazing job at humanizing Cruella and allowing the audience to sympathize with her without feeling guilty. She also simultaneously delivers a performance that shows how unhinged Cruella really is. 
Thompson, Fry, and Hauser also deliver outstanding performances alongside Stone, and they provide the movie with wonderful chemistry. All mentioned actors convince the audience to have regard for their characters, whether the audience takes a liking to them or not.
The bottom line is that I was immersed in the story of Cruella, and the style of the film in general; from the plot, to the acting, to the cinematography, it was all enjoyable. This film is an amusing one to watch with family. Cruella is available to stream on Disney+ right now. If you do decide to watch it, and the experience isn't dreadful, I also recommend The Devil Wears Prada (2006) and Goodfellas (1990).