Always A Nitro: Ms. Arakelian 
Our sixth in a series on GHS staff members who also attended our school
Ms. Talin Arakelian is from Los Angeles, California and she has been teaching Anatomy and Physiology at Glendale High School for fourteen years. She is the club advisor for the Future Doctors of America Club and she is one of the team leaders for our upcoming WASC accreditation. In the past, she was also the class advisor for the Class of 2010. 
Outside of school, Ms. Arakelian's hobbies include spending time with her friends and family, doing arts and crafts, and baking. Some of her favorite original art pieces include paintings of Russian nesting dolls and of flowers. Furthermore, she also loves traveling and learning about different cultures. She says that her favorite place to visit is Vienna, Austria, because "it's beautiful" and "there's so much history" there.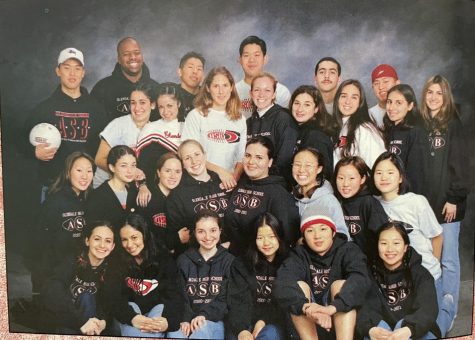 Like a few other teachers at GHS, Ms. Arakelian also attended our school, and she graduated in 2001. She was involved in ASB and the California Scholarship Federation, and she also took part in a lot of AP classes. Ms. Arakelian expressed that she "had such a great time" here as a student, and she was really lucky that her friends on campus "were friends that I had since kindergarten." 
After high school, Ms. Arakelian attended the University of California, Irvine, where she majored in Biology and got her Bachelor's Degree in Science. Years later, she attended USC, where she earned her Master's Degree in Arts in Teaching and another Master's Degree in Public Health. 
Ms. Arakelian decided to come back and teach Physiology at GHS, because she wanted "to be able to give back to the community" where she grew up. She also mentioned that her former Physiology teacher really made the class a fun experience for her, and it "kind of motivated me towards working in the medical field." 
One thing that Ms. Arakelian believes has changed the most on our campus is our enrollment. She says that when she was a student here, "there were almost 4,000 students" and "it was a much more crowded campus." She thinks that everybody is able to interact with each other more easily now, whereas it was harder to get to know other students before, because there were so many of them.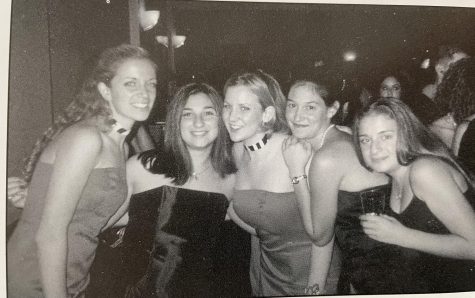 To help students stay motivated during this last quarter of the school year, Ms. Arakelian's advice is to "keep it up" and "be kind to yourselves." Looking back, she never thought that distance learning would last this long, but she is proud of the students who really made the best out of this difficult situation. A lot of us have had to adjust "in ways we haven't had to adjust before", and she claims that you have "a lot of time to accomplish whatever it is that you want to accomplish." 
Ms. Arakelian definitely sees herself "working at GHS for the foreseeable future." She loves meeting new students and facing new challenges, and she sees that this job provides her with constant growth. Personally, she doesn't know what to expect in the future, but she can't wait to see where it takes her.