Club Members Attend Esports Development Day
Esports Club members create a new generation of gaming at GHS
On March 29th, 2021, the Esports Club at Glendale High School hosted the Esports Development Day event on campus. During this event, 35 participants were split into groups of 5 to 6 people, where they were able to work together to assemble gaming PCs for the club. 
Esports Club President, Carmelo Xavier Geron, explained that the main focus of this event was to teach students about the technology behind gaming computers. They learned about the different parts of the device, such as the case, the fan, and the motherboard. Carmelo says that this event also taught "students the importance of STEM and how video gaming is a viable career path."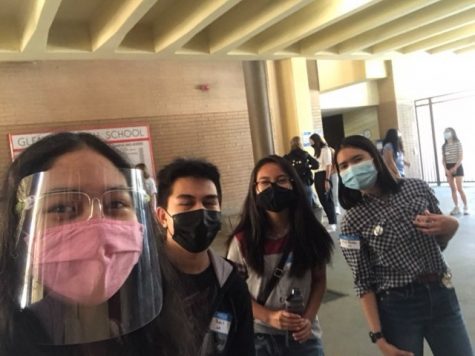 Upon the arrival of the students, Spectrum News and other media crew were on campus to document "their journey of building gaming computers at schools." When this club was being formed in November of last year, the High School Esports League (HSEL) hosted their "Build an Esports Lab" campaign. GHS was able to receive a grant from the league's sponsors, which included six high-end gaming PCs and other equipment.
Besides knowing how to build PCs, students were also able to better communicate and cooperate with each other at this event. Due to COVID-19 limiting physical group activities, Carmelo claims that "students had to relearn how to communicate effectively", which is a skill that he believes everyone "should possess in order to be successful for the future."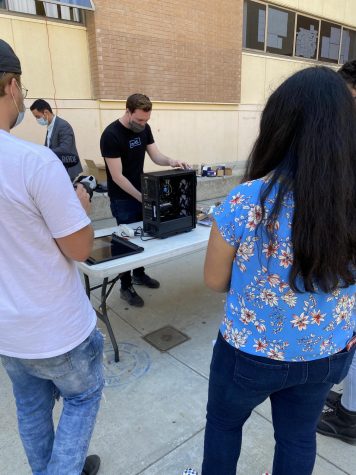 After Development Day, Carmelo shared that students can definitely look forward to an Esports Lab on campus. As of right now, the club cabinet members envision that the lab will consist of six high-end gaming PCs, with LED Lights around the lab, and a mini area where students can do their homework. 
In order to enter the lab, students must be an active member of the club and adhere to the club's rules and expectations. Carmelo expresses that "our duty as Esports Club officers is to provide students with a thrilling high school experience." 
If you'd like to know more about the Esports Club on our campus, you can contact their club advisor Mr. Michael Watter at [email protected].