Mario's Deli
Discover the best sandwich spot in Glendale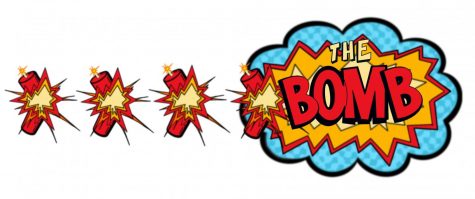 In Glendale there isn't a wide selection of good sandwich places to choose from. Subway delivers lackluster, low-quality food, and at Jersey Mike's, you receive an average sub.
But that's not true for a homey spot on Broadway, called Mario's Deli. The family-owned business has been serving Glendale citizens for 45 years and has been renowned as Glendale's best deli for five years. It was also voted Los Angeles's best deli for two years.
When you walk into Mario's, you get a whiff of multiple scents. From the bread, to different meats, and other products, Mario's is an experience right from the beginning. There are many things you can buy at the deli, ranging from beverages to a whole rabbit! 
But, the main thing you need to do is place an order for one of their famous sandwiches. You start off by taking a number out of the ticket machine and when they call you up, your order is taken.
Personally, I get the meatball sub with extra provolone. It features gigantic meatballs jammed in between two toasted, golden-brown slices of bread. The sauce-to-meatball ratio is perfect, with limited spillage when consuming the product. To pair well with the sub, I also buy a sweet tea and Hawaiian Luau BBQ Chips or Mango Habanero Chips. 
But you don't have to only take my word from it, but you should also listen to your beloved Glendale High School teachers.
Our ASB and Journalism advisor, Mr. Livingston also really enjoys the wonders of Mario's. Formerly, Mr. Livingston would go on Mario's runs when he taught at Daily High School. When asked upon a review of his order, he said, "I normally order the cold pastrami. They cut theirs super thin. It's perfect."
But that's not all he had to say about it. "The most important part of a sandwich is the bread, and I love the fact that they cut their bread into three slices," he said. "It separates the meat from the veggies and nothing gets soggy. And I like their mix of mustard and mayo; those two condiments were made for each other." Livingston concluded by saying, "They don't mess around at Mario's." 
If that review doesn't illustrate the miracles that Mario's performs, then another reliable source also gave one as well: Mr. Martinez. His review speaks for itself.
When asked about their Bad Boy Sub, he stated, "I looooooove that sub!" He feels that the pastrami "is already amazing on its own, but when you add the avocado and peppers, it just makes you proud to live in a country that offers such diverse culinary delights, free of any traditional walls of exclusivity that would dull my taste buds community!!!" 
Martinez explained that you can order a sandwich "with chicken and turkey instead, but is that really the Bad Boy??" He said that it is more "like the good boy, that doesn't enjoy life and counts macros."
Martinez summed it all up by stating, "I hate playing favorites with my sandwiches, but when it comes to the Bad Boy Pastrami, I'm not playing." He clearly takes his sandwiches seriously. 
All in all, along with the support of many friends and teachers, I have decided that Mario's Deli indeed serves the greatest subs in Glendale, arguably in all Los Angeles, too. From the ranging variety of sandwiches to the little grocery, Mario's down-to-earth vibe is a great competitor to newer sandwich shops, such as Hollywood's own, Fat Sal's.
Nevertheless, if you're looking for a quick bite after school, head on over to Mario's Deli , where satisfaction is guaranteed!