Aaliyah Eudabe: Glendale Lacrosse Maestro 
The varsity senior looks back on over a decade of love for the sport
Glendale's girls lacrosse striker and captain, Aaliyah Eudabe, was born in 2003 in Pasadena, California. She started playing lacrosse in sixth grade at 12 years old. 
It all started for Aaliyah when she was playing basketball, and her coach decided to transition into lacrosse. She had never heard of it before and decided to try something new. The newfound sport initiated her passion for lacrosse all the way through high school.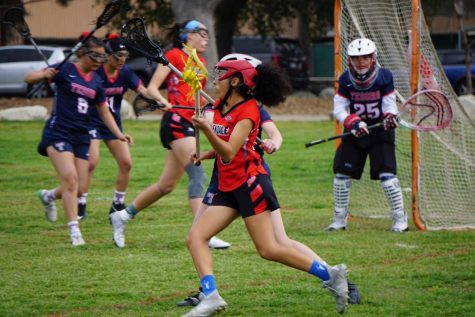 Her first experience playing lacrosse…
I remember it was like a mini tournament for rec teams and I played three games that day. I was really excited, happy, and eager to win. Also, very tired at the end of the day.
Her favorite thing about lacrosse…
My favorite thing about lacrosse would definitely be the friendships you make and also the fun and exciting atmosphere to go to every day. Overall, [I love] the aggression you get while playing, and the joy you get along with your teammates.
Her relationship with the current team…
Well, I think that we are an amazing family that always supports each other, and we always play with laughter and fun.
Her feelings about the current season and her future goals…
As of right now, we are doing well. We could've been doing better if we had more time, like we usually do, but with not being able to practice as much, we're not as coordinated as we should be. For what I want to accomplish, I hope we end our season and enjoy our time together.
Her plans following graduation…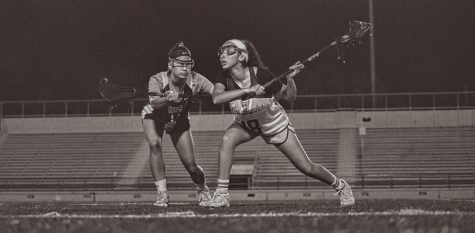 I plan to go to college or university and [go] into a nursing program.
Where she sees herself in five years…
Since I have everything planned out, I'll still be in school probably, finishing up my last year and hopefully graduating from college.
What she hopes to say to herself in five years…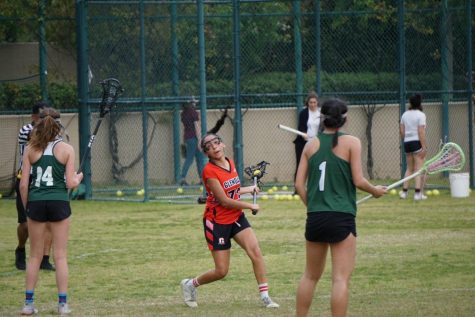 Enjoy your last season while it lasts and cherish every moment you have with the lacrosse family. Keep pushing hard through the year and continue to work hard.
With whatever plans Aaliyah Eudabe aims for, achievements and accolades are well in sight for her future. Very few people have either the commitment or the life arrangement that she has, and her triumph will be on full display in the years ahead. Aaliyah's commitment may inspire others to not only try lacrosse, but to attempt something they've never done before. Glendale High School is sure to support the girls' lacrosse team with high hopes of success.