Call of Duty: Warzone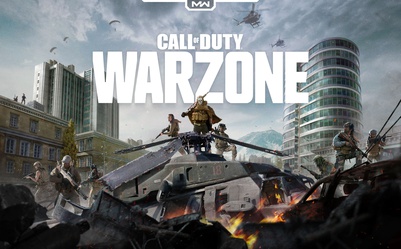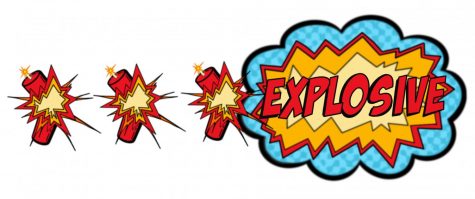 Call of Duty: Warzone is a free-to-play battle royale game version of Modern Warfare that is very popular now among young people. The Nuke Event is slowly happening in Warzone for this game, which was created by Infinity Ward and published by Activision. People can usually find it at the Microsoft Store, the PlayStation Store, and on Steam. The game itself is good, because I enjoy playing it with my friends and I like grinding out the Battle Pass or getting a win in Warzone.
Call of Duty: Modern Warfare, like all the other games owned by Activision, is a multiplayer game that is online, but you can also play offline. People mainly play to have fun, but some play competitively on a game mode called Search and Destroy. There are game modes in the game which you can pick from, like Regular Multiplayer, Campaign, and Warzone. But there are also modes in Multiplayer which can raise your level up on guns or as a player. 
However, the mode I mostly play is Search and Destroy, which is a team objective-based game mode. In this mode, one team attacks and has to destroy the bombs with a detonator, while the other team has to defend it at all cost. When either team is eliminated, the opposing team wins. 
Warzone is a battle royale with 150 players, and it's a huge map with gas closing in. If you get stuck in the gas, you can die slowly from it, which is similar to the storm in Fortnite. There are land and air vehicles, like trucks and helicopters, which can get you out of the gas quicker. But the main reason for playing Warzone at the moment is the nuke or nukes on the map that will either blow up or not. 
At the start of Warzone, there was a character introduced called Ghost, played by actor Jeff Leach, who said he needed help in an area called Verdansk. 
The main objective of Ghost was to find out what was happening in Verdansk. As the story went on, the characters that helped Ghost moved up, such as characters like Alex, played by Chad Michael Collin, Captain Price, played by Barry Sloane, and Kyle Garrick, voiced by Elliot Knight. 
But Ghost would have you, as the player, explore the map for clues on the nukes. They had the bunkers as models there, but then they started opening the bunkers. This helped players to find more clues on the nukes, and some people cracked the code. At the moment, we are on a part where we will find out who is behind these missiles.
So overall, Call of Duty: Warzone is great and you can play with friends. If you are into first-person shooters, and are fine with some gore and violence, then this is a good game to play. But you should also check out another Call of Duty game called Cold War. But you should definitely play Warzone, especially if your friends have the game and want to look for more clues in the easter eggs.