The Armenian community has been flourishing for generations and is known as one of the oldest surviving countries in the world. Even though Armenia has been around for many generations, we have been dispersed throughout many parts of the world, trying to spread our beliefs and community.
Armenia has had difficult moments throughout time, and the Armenian Genocide is by far the worst experience the Armenian people have faced. The world was silent at the time and turned a blind eye towards all that was happening. It was a different time back in 1914, and people didn't have as much freedom as they do now to speak out against the injustices that occurred. And yet despite our unlimited access to international news and social media today, people are still turning a blind eye to the horrid conditions currently facing our people. 
There are many situations going on in the world right now, such as the war in Ukraine and the crisis in Gaza, that are being fully covered by the worldwide media. Yet Armenia doesn't at all seem to be a topic that people are discussing. 
Armenia is such a precious country, with so much history and so much natural beauty, and we Armenians are proud of these virtues. The beautiful cities, like Yerevan, Gyumri, Goris, and Ijevan, are being taken away from our people, one city at a time, and it all started with Artsakh.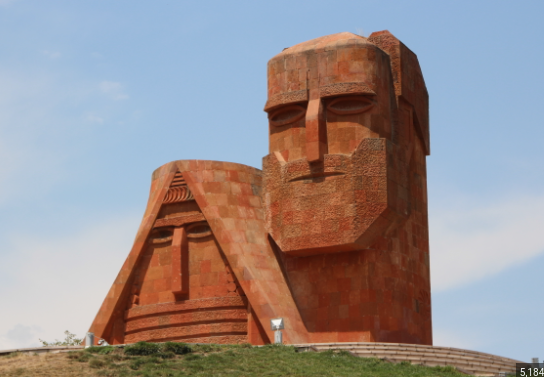 Artsakh is one of the cities in Armenia that is known for the "Tatik-Papik" monument, which resembles the difficulties that the people of Artsakh have faced over the past 100 years, and yet they still stand tall. The city of Artsakh has been invaded by Azerbaijan, and the people living there have been forced to evacuate their homes and leave behind everything they know. 
Over 90% of Artsakh's population has taken as much as they can carry into their arms, while holding their children close, and they have escaped from their homes by foot. This is another genocide all over again, and yet the international community has all but ignored this catastrophe. 
No one deserves to be treated the way that the Armenian people are being treated right now. They are human beings, and no matter what other crises are happening internationally, Armenia is always overlooked and no one seems to care about what is happening to them. Never have we received the same aid or financial support that other countries have received . 
Armenian soldiers are being dismembered and beheaded for not giving away their positions, and these poor souls are being sent back to their families in pieces. Mothers have had to bury their children in closed caskets, in order to not relive the horror of seeing their mutilated children. Fathers have had to pay for burial grounds, which are later destroyed by Azeri soldiers at nighttime. Yerablur, an Armenian cemetery for soldiers, is more full than ever, and it doesn't have any more space left for more bodies.
Every country has had its struggles, but the citizens of these nations have been able to persevere with assistance from other countries. Armenians are also strong, and they have been around for a very long time with no intention of backing down. However, more foreign aid is necessary to ensure the survival of our people, and the international community has the duty to support us in our struggle.
There will be no ethnic cleansing, and we will rise again from our fallen state. We will fight back and take back our land, but the lives that have been lost can never return. 
Stay strong, my fellow people.