Rodeo (Revisited), Travis Scott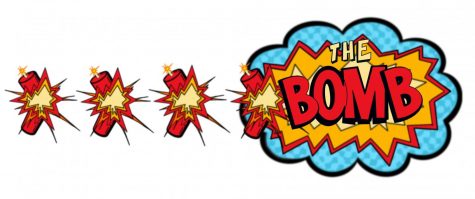 Five years ago on September 4, Travis Scott (formerly Travi$ Scott) released his debut studio album Rodeo. At first, Rodeo wasn't loved much by critics, receiving an average score of 64% from mainstream publications. But as time went by, it has become a modern classic, capturing the attention of today's youth. To understand Rodeo, you have to understand the creator. Today, we revisit the mind of Travis Scott.
Rodeo's lead track "Pornography" displays Scott's story and his untroubled attitude towards the world. In the interlude, T.I. states, "The soul of a bastard was never sold," which highlights the absence of Scott's father and how it motivates him for more power. Also, Scott implies that he will never sell his soul or change his ways to conform to the norms of society. In the second half of the song, Scott puts a halt to the speculative state of the first, and he tells the world to let your ambition guide you. 
In addition to the themes of Rodeo, Travis Scott mentions his rise to stardom. In "Oh My Dis Side", he mentions the time his mother kicked him out of their house. When Scott dropped out of college to pursue a career in the music industry, she cut off all communications with him personally and financially. He also states that he "got my momma that new house now" so "she cannot kick me out now," which reveals that money ties their bond and he's free from his mother's banishment.
Adding onto his ties with his peers, Scott mentions his mentor, Kanye West. In "90210" Scott states that he "passed the rock to Ye, he pump faked then passed it back." Scott has produced many songs for Kanye, including three tracks on The Life of Pablo. Kanye is seen as a big brother to Scott and has a huge influence on him, as heard on "90210" as it resembles the vibe of Kanye's 2008 album 808's and Heartbreaks. 
In contrast to the people that Travis Scott adores, he also mentions the ones who leech off his fame. In "Apple Pie", Travis figuratively says that he keeps "an ounce of garlic just to keep away the Draculas." In this sense, these people are people who are keeping in touch with him solely for his money and fame.
Overall, Rodeo is a work of art, certainly a hard runner for one of the best albums of the decade. Everyone who shares an interest with the rap and hip-hop genres should undoubtedly give Rodeo a listen. Due to its raw, gritty nature, shown by an artist trying to make it to the top, it displays Travis Scott in his best form. If trap music doesn't interest your ears, his other albums Birds in the Trap Sing McKnight and Astroworld are also great projects. In the end, would you survive the Rodeo?