Black Adam
The most hyped movie of 2022 is pretty mid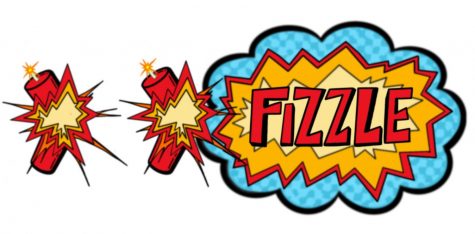 Black Adam, directed by Jaume Collet-Serra, is an American superhero film with action and a lot of adventure, and you can watch it right now on HBO Max. The movie was released in theaters on October 21, 2022, and it stars Dwayne Johnson as the title character and also features Sarah Shahi, Pierce Brosnan, Noah Centineo and Aldis Hodge. The film had a lot of hype before even being released, and audiences seem to like it, but it has also received a lot of negative reviews. 
Overall, my reaction is…meh.
The film is a spinoff of the movie Shazam!, where Black Adam was supposed to be the villain, but instead the producers wanted to give him his own film. Originally, the film was planned to be released in December of last year, but of course COVID-19 had other plans. Perhaps they should have waited a bit longer to put it out there…
Black Adam is about a man who has been given the powers of Egyptian gods and was imprisoned right afterwards. At the beginning of the movie, Teth Adam (Johnson) is freed from his tomb after nearly 5,000 years and is ready to use his powers for the world. At first, Teth decides to use his powers for vengeance and is punished by being imprisoned. He is challenged by the superheroes who form the Justice Society: Dr. Fate, Atom Smasher, Hawkman and Cyclone.
Dwayne Johnson is a very well-known person throughout the world, so before the movie premiered, it was already considered a hit. Johnson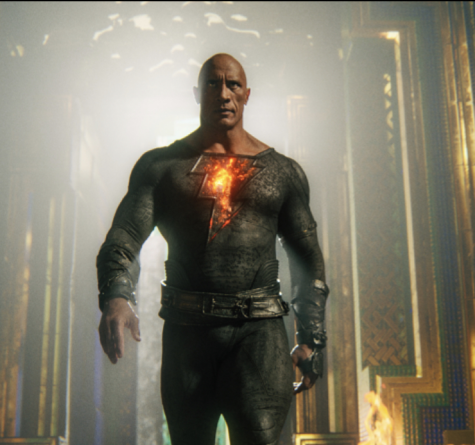 is not only an amazing American actor, but he was also a professional wrestler. 
Pierce Brosnan, starring as Dr. Fate, is known from Mamma Mia! and he carries out his role perfectly. Noah Centineo, who stars as Cyclone, is known mostly among teenagers for his role in To All The Boys I've Loved Before, which almost every teenager has watched. Needless to say, the cast members perfectly perform their roles and bring more to the screen than just their acting. 
The music featured in the movie is not the best, but it does go well with the scenes. Music is an important part of every movie, and for Black Adam the producers could've done a better job. There are just some scenes where the music does not make sense and adds some confusion to the mood for the audience.
This movie has gotten a lot more hype than it deserves, but should be watched by the people who are interested in superheroes and into DC Comics. There are a lot of interesting points throughout the movie with many ups and downs, but sometimes the film is simply uninteresting. 
Instead of watching Black Adam, you should check out Shazam! and Zach Synder's Justice League.