The CHSPE Ain't for Everyone
Will you be progressing or missing out?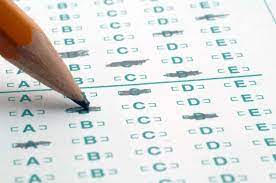 The California High School Proficiency Exam (or CHSPE) is a test made for students who want to leave high school before graduation and start their life path earlier than planned. It consists of three major parts: Reading, Writing and Math. In order to pass this exam, you need to score at least 350 points on each section, and you are given three and a half hours to finish. 
Registration requires a payment of $230, and this includes retaking the parts that you may have failed. During the application process, the California Department of Education requires that you verify your personal information, and your home school needs to give you an approved stamp in order for you to continue. 
After the application process is complete, you will be given a date, time and campus where you will be taking the exam. The CHSPE website also frequently updates the dates and times for registration, and it also has a page for Frequently Asked Questions. All the information you need to pass the exam, and its requirements, can be found there. They typically give you the closest available location to your home, and registration is kept open for around a month. 
On the day of the exam, you are required to have some form of photo identification with you, and you will also need to bring the invitation slip that will be mailed to you. You should also take along some extra materials, like pencils, erasers and, most importantly, an approved calculator, which are not provided.
When you enter the testing room, you will be assigned a seat. You will also be instructed to shut down your cell phone and keep it insulated in a black plastic bag that is completely sealed for the duration of the exam. The proctor will then hand you the packet of instructions that you must follow before beginning the exam, and they will also review some sample questions. You can leave to use the restroom, BUT this will count against your testing time.

Okay, so after going through this process myself, I want to offer you my own impression of the CHSPE experience.
To begin, the application process is quick and safe, but my only issue is how much it costs to take the exam. Not many people can afford to pay over two hundred dollars, especially when students want to make things easier on their parents. 
The exam instructions are simple and easy to follow, and you are given enough time to finish all three sections, but only if you rush through the last section. You are not required to start on any section in particular, and it's up to you to divide your time wisely. 
I personally started with the Reading section, since I felt that it was the easiest. I then moved on to Math and finished with Writing. I was able to complete all three sections with thirty minutes left on the clock. 
However, my biggest issue with the CHSPE is that it doesn't really measure your high school proficiency as well as they say it does. Both the Reading and Writing sections are designed at a lower-than-seventh-grade level, while the Math section is based on a tenth-grade level. 
How can you possibly determine a student's proficiency when you're testing them at different levels of difficulty? If they really want to test students on their true proficiency, they should keep all the sections at a high school level, and preferably they should only test them on the math skills that they will actually use in the real world. 
I personally had to retake the CHSPE a second time, in the hopes of passing the Math section. I've decided that, after failing the re-take, I will not be spending any more of my time or money on this exam, because I really don't think it's worth it. 
If you feel that the CHSPE will offer you better future job opportunities, or even if you just want a head start towards college life, by all means, you should go ahead and apply. And I may have had an overall negative experience with this exam, but that does not mean that you will experience the same thing. 
Hopefully, this will give you a better perspective on the CHSPE, and you can then make the decision that is best for you. To each their own, Nitros!