The 2nd Annual Glendale High School Decision Day event was held on March 12, 2023. This is a day where seniors (and their teachers) come together to celebrate their next step towards life. The event was planned and organized by USC College Counselor, Brittany Lizaola, and food and raffle items were provided by our amazing PTSA. Ms. Lizaola also had help from our GHS counselors: Jacqueline Tabor, Sarah Dearn, Mayra Gonzalez and Chad Horton.
At the beginning of the event, students were seated in the Glendale Performing Arts Center, where they heard a speech from GHS principal, Dr. Benjamin Wolf, who issued a heartfelt farewell before sending our seniors onto college. He mentioned that he has been to college more than five times, and nothing ever beats the first day on a college campus.
Every student was then called up by name and given a certificate with the logo from the college that they will be attending in the fall. Students and teachers cheered and clapped for their peers. After the issuing of certificates, it was time for the food and games! 
This wasn't the final goodbye, yet a preparation for what's to come.
Here are some of our seniors and their thoughts about college: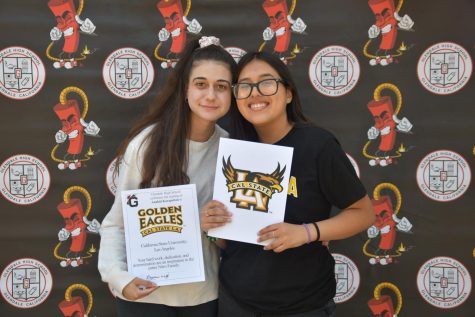 Alyssa Montanez
Alyssa plans to attend Cal State LA, to major in pre-nursing for four years. She is most excited for sporting events and everything that comes with school spirit. Although she would love to spend all of her time studying, she fears that she may not get as good of grades as she hopes. (Let's hope that she does!) Alyssa's greatest hopes in college is to have fun while being there, and to make valuable memories for the next four years!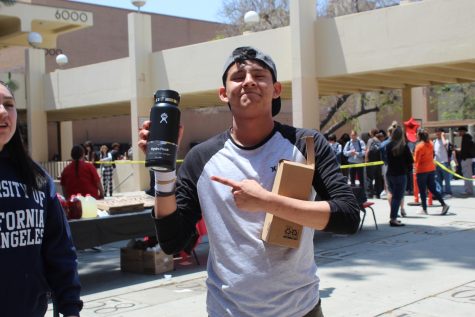 Ergueen Herrera Pelayo
Ergueen will be attending Hope International University to study kinesiology. His main passions include volleyball, and his goal is to pursue this sport as a full-time career. Ergueen is concerned about his upcoming classes, and he knows that he will miss his family dearly. He wishes for the best, and prepares for the worst, in any situation.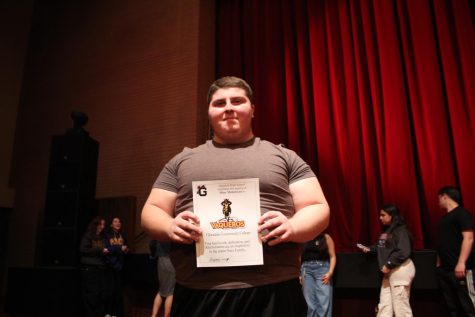 Mher Malinstyan 
Mher will be attending Glendale Community College for two years. He wants to pursue a career in real estate, because he believes that it will be easy and he will make a lot of money. He wishes to have a good time and does not fear anything about the future.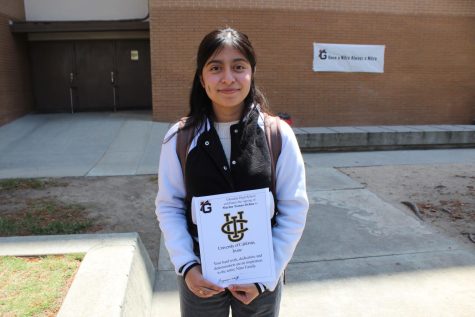 Marlen Tomas-Ochoa
Marlen looks forward to attending UC Irvine to study human biology. For the next four years, Marlen seeks to find her purpose in life. She is afraid of spending too much money on wants, rather than on needs. (Us, too, Marlen!) She hopes to become the best version of herself and in her career.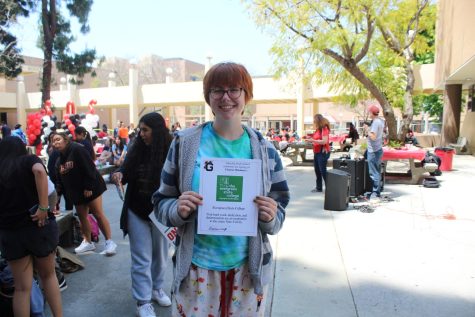 Eleanor Hinman
Eleanor is going to attend Evergreen State College in Washington. They will be studying botany, the science of plants, for four years. Eleanor is excited to make new friends and change to become a better person. Eleanor's worst fear is experiencing loneliness. They are looking forward to having a good time whilst also enjoying themselves in college.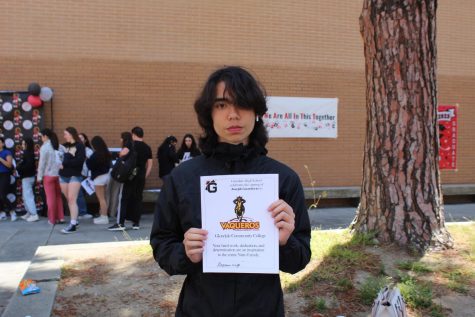 Joseph Guarderas
Joseph will attend Glendale Community College, where he plans on majoring in nursing for the next two years. He's excited for his first day on campus as a Vaquero, although he fears it will be stressful for him at times. He hopes to finish his time there with a degree in nursing.
With all their hopes and fears, our GHS graduates will always find strength and light in any situation. After they hold their bachelor's degrees in their hands, they will smile knowing that they carried themselves with support from family, friends and the Glendale community.
Once a Nitro, always a Nitro!
Photography by Mariam Alzebdah and Chad Horton