Did You Know That There's a Tunnel Under Ocean Blvd, Lana Del Rey
The iconic singer will dig a tunnel right through your heart.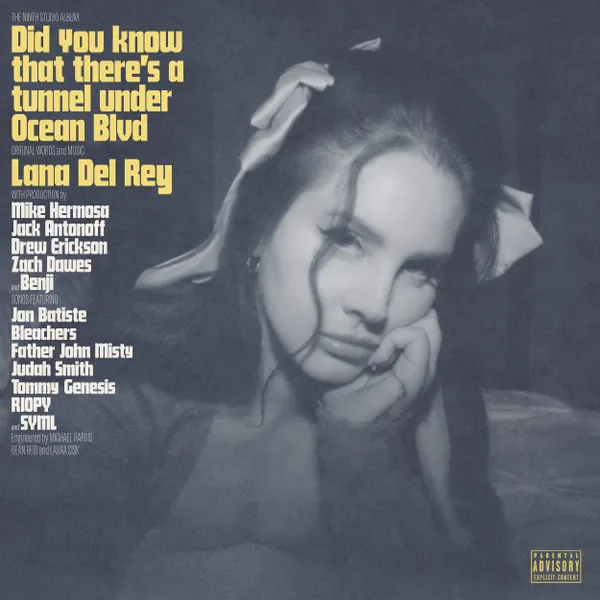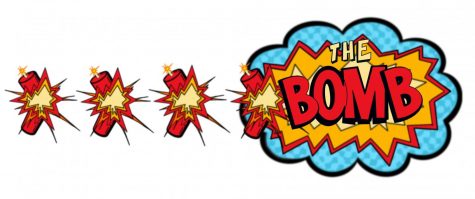 Lana Del Rey's revival, with a hint of Lizzy Grant, is everything we needed. Her new album, Did You Know That There's a Tunnel Under Ocean Blvd, was released on March 24, 2023, and it consists of sixteen songs in total. 
This album can be best described as very experimental. One consistent pattern in the album is how the songs transition between each other. Each starts off with light, nostalgic lyrics. Slowly, it starts to chime in with hints of the second part of the song, which is usually bold and electronic. 
If you listen to the two different halves of each song, you would never guess that they are the part of the same track. These transitions excite the listener, and they extend their patience for a surprise. 
Her lyrics, as always, have been Del Rey's greatest tool for reaching our hearts. She's the muse of her own poetry, and the music simply carries it all beautifully. Her hypnotic voice also brings you deeper into each song.
Del Rey adds hints from the past, by reusing lines from older albums. It is as if she is holding our hands and leading us back through the years gone by, reminding us of the journey she has taken us on. 
Listening to this album feels like hearing an old nursery rhyme that you read as a child every night before you went to sleep. Many of her lyrics give us a deeper look into her thoughts about her family, her relationships and, most importantly, herself. 
The ambience of the music is what finishes the secret recipe of her songs. The vibe is simple and gets to the point, without any unnecessary complications. Although some of her lyrics have been controversial, she stays true to what she has to say. The meaning gets across without sugarcoating the details. 
One of the most played songs on the album is "Peppers", which is on another level of spice. It gives a carefree, nonchalant feeling, especially when Del Rey murmurs, "My boyfriend tested positive for COVID. It don't matter. We've been kissing, so whatever he has, I have." Her passion for her lover is still there even after revealing that he is ill! 
The repeating lyrics that consists of the most of the song, "Hands on your knees, I'm Angelina Jolie," really completes the airy, yet rhythmic, tone of the song. Overall, this song is amazing, because it's a taste of both worlds and excites you with something out of the ordinary.
"A&W" is the second single released before the album came out. It's very nostalgic and keeps dragging you along for a surprise at the end. It's very strong in lyrics, with daring lines about her own sexual assault: "Do you really think that anybody would think I didn't ask for it? I didn't ask for it." 
Her bold statements express anger and disgust, even if she does not sing it in that manner. Del Rey's lyrics are a form of self-expression, even if their delivery isn't as effective as it needs to be.
The song "Paris, Texas" carries this album as gently as it sounds. Many people have commented that it closely reminds them of the film Coraline, and I agree. It has a very mysterious, yet soft texture, and the song is all about moving on in life. Del Rey repeats the lines, "When you know, you know. It's time, it's time to go."
This emphasizes that she is walking down memory lane, and it reminds us of her journey through life, with her friends and family. Although you might have deep value for those close to you, it's important to remember that there will be a time when everyone will leave you. 
The genius collaboration between Jon Batiste and Lana Del Rey comes together perfectly in "Candy Necklace". Batiste's piano notes, along with Del Rey's voice, express the desperation someone may feel in a relationship. They may not know whether to pity the other person and move on, or to hold anger against them.
This song, along with "Paris,Texas", are my two favorite tracks on the album. Both are something that Del Rey hasn't done before, and hearing her come from a different point of view has reset my love for her music. 
However, some songs on this album require more patience from listeners than others. Some tracks can be a little slow-paced for my taste, but they serve as good palate cleansers for the rest of the album.
Did You Know That There's a Tunnel Under Ocean Blvd is as if Ultraviolence and Born to Die have been mixed into one masterpiece! I would highly suggest that you listen to this new album, and you should also explore her entire discography, if only to witness again the beauty of Lana del Rey.