Through My Window
Is this new romance worth your time?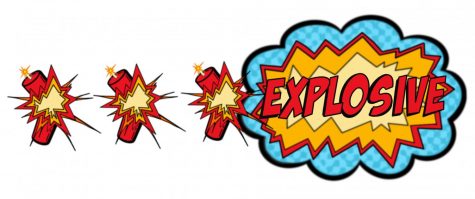 WARNING: MILD SPOILERS AHEAD!
Through My Window was directed by Marçal Forés, and it features Julio Peña as Ares Hidalgo and Clara Galle as Raquel Alvarez. You can currently watch this movie on Netflix. I would really recommend this movie, because it is really interesting and fun to watch. At first I thought it was weird, but once you watch the whole movie, you will understand the concept of it. 
The story follows two people who like each other but do not want to admit it. The movie, which is based on a novel of the same name by Ariana Godoy, centers on a romance between a boy and girl who come from utterly different social classes.
One of the best aspects of the movie is that the actors have really excellent acting skills. I feel like the actors actually feel their roles and truly understand their characters. I never anticipated some of the things that ended up happening, and this movie has a lot of interesting parts. 
Raquel is taking her future really seriously and she wants to be extremely successful as a psychologist. She has also been in love with Ares since she moved there. She wants to make him notice her and start talking to her, so she does things that will catch his eye. 
Although they live next door to each other, Raquel never talks to Ares, even though she wants to. She stalks him around, goes to his soccer practices and more. She always wonders if he is just a playboy or if he is actually loyal to the people in his life. Raquel always writes about Ares on her computer, and she has written that she wants to know what it would feel like to kiss him. 
Once Raquel and Ares start talking, their connections get deeper and better, because they start to fall deeply in love with each other. Ares' family has something totally different planned for him and won't let him do what he wants. Raquel is very understanding of this and completely respects it, even though it hurts her. 
My favorite part of the whole movie is that Ares does everything to make sure that Raquel is doing fine. Also, he makes sure that no one hurts her, even though he does not talk to her. A lot of times, he will try and make her jealous, and it will work. 
This movie is great, even though it has some cringy parts. For example, in the middle of the night, Ares will go through Raquel's window to "steal her wifi", and she always thinks that it is a cell tower problem. Eventually, she starts thinking that it might be Ares, so she acts like she is sleeping to see if he will come over. She pretends to sleep until he leaves and then gets up and quickly changes her password. 
The main characters are the best, and both of them know what they are doing. Even though the actors are only pretending to love each other, they have a real deep connection on screen, which makes them seem closer than ever. 
Overall,  you should definitely watch this movie, because it made me cry during some of the cute moments, and you will probably also have the same reaction. Despite some of the cringe moments, it is still a really cute, romantic movie. 
And if you enjoy Through My Window, you should also check out Purple Hearts and After We Fell, which you can both stream right now on Netflix.