Blackout
This thriller will really give you the goosebumps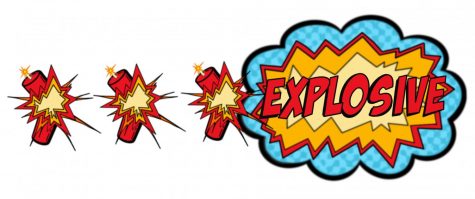 The movie Blackout, directed by Sam Maccarone, is an American movie with action, crime, and some thrills. The main stars in the film are Josh Duhamel, Abbie Cornish, and Omar Chaparro. This movie is pretty good, but I think that they could have added a little bit of horror, which would have improved the overall experience.
Blackout is about an undercover agent named Cain (Duhamel), who ends up in the hospital with no memory of who he is or how he got there. He eventually notices that he is being held captive at the facility and that a cartel of criminals is after him. 
Throughout the movie, Cain tries to remember who he is and who those cartel people are. However, this is hard for him, because his memory has been chemically erased from his mind. He soon understands that he has to help people, and they give him jobs and dirty work to do. 
A positive aspect of the movie is that Duhamel is really good at portraying an undercover agent. He has worked on his role really well., and he actually cared about his role. I also liked that his character is not only doing the dirty work for other people. He also does the clean work, which is really good.
Something that would have improved the movie was if they had added more thrills to the story. They could have also could have improved the movie with more surprises, in order to make it more interesting. 
The actor Josh Duhamel is a well-known person, because he is an actor and a fashion model. After various fashion modeling work he decided that it was better that he was an actor, so he started acting in more movies. Abbie Cornish is an award-winning Australian actor, who is best known for her specific roles in all her movies. Ommar Chaparro is a gifted and charismatic actor known for his comedic abilities, adaptability, and charm. His personality on film is proven by his ten million social media followers.
Overall, the actors do a pretty good job in their roles. They actually put their heart and soul into this movie for the most part. However, none of the lead actors have much chemistry with each other. I feel like they are only there for each other, because the scenes require them to work together. 
Overall, this movie is fine but not perfect. I also think that some of the actors could have played their roles with more passion. But overall if you are into crime stories, you will really like this movie. And if you enjoy Blackout, you might also want to check out The Call Up and Triple Frontiers.