Avatar (2009)
Does this award-winning film still live up to the hype?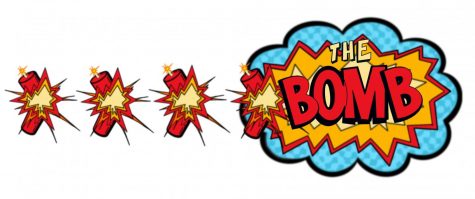 Avatar, a science fiction film that was directed, written and co-produced by James Cameron, debuted on screens in 2009. Starring Sam Worthington (Jake Sully) and Zoe Saldaña (Neytiri), this movie quickly became a fan-favorite, mesmerizing audiences both young and old. The technology and visual effects featured in this film were extremely ahead of their time.
I watched Avatar for the first time a couple weeks ago, and it has taken over my life. I know, I know, I'm late to the trend. 
Are you done screaming at me? Okay, let's dive in.
Avatar is set in the 22nd century, when humans attempt to colonize a moon named Pandora. They are interested in extracting a rare material, called unobtainium (how ironic), which is unique to the planet. The catch is that the inhabitants of the moon, the Na'vi tribe (whom you may know as the blue people) fiercely protect the unobtanium. In order to obtain it, humans have to infiltrate the Na'vi civilization from within. 
This is where Jake Sully comes in.
Since the air on Pandora is poisonous to human lungs, scientists have created a Na'vi hybrid called an "avatar", which is genetically matched to the human who will be controlling the avatar's body. Tommy Sully (also played by Worthington), a renowned scientist and trainee in the avatar program, dies shortly before the operation begins, leaving his paraplegic, ex-Marine twin brother, Jake (Sam Worthington), as the only replacement for his avatar.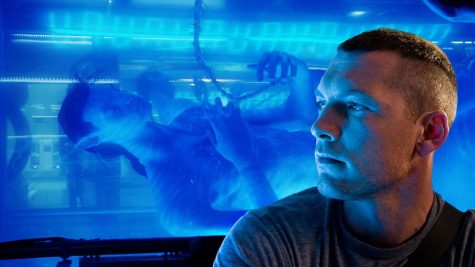 Although he no longer has the use of his legs, Jake is able to walk again in his new avatar body, and he soon befriends Neytiri (Zoe Saldaña) who is the daughter of the Na'vi leader. Jake sets off on a journey to integrate himself into the Na'vi clan, training with Neytiri, learning their customs, and getting used to living in a Na'vi body. 
At first, Jake begins this mission as a human infiltrator, trying to get close to the Na'vi in order to betray their secrets and help his own society retrieve the unobtanium. However, as he learns from Neytiri and spends more time among her clan, he realizes that betraying these people would be worse than betraying his own. 
This plot summary definitely does not do the film justice, so if you have forgotten some details over the years, I urge you to rewatch it! It is available now on Prime Video, Vudu, and Apple TV.
Okay, so why is Avatar so great?
The first thing are the special effects. The amazing computer generated images (or CGI) and 3D graphics featured in this film were unheard of back in 2009. Cameron used a technique called "image-based facial performance capture" which required actors to wear headgear with cameras attached to them during filming. These cameras captured their facial expressions, which were later transferred to the animation of the Na'vi. 
It also took a team of professional artists over a year to design and animate the photo-realistic images found in the film. Avatar was the first movie to use such advanced technology.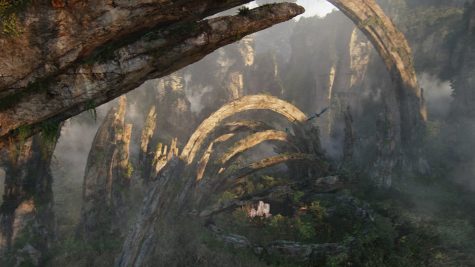 Second, of course, is the ultra-realistic and majestic world of Pandora. From the direhorse to the mountain banshees, all the creatures on Pandora simultaneously look both alien and familiar. The world is filled with beautiful landscapes and creatures, all tied together with vibrant colors, which make the movie overall that much more beautiful to look at. Needless to say, I'm sure we all want to find ourselves on Pandora at least once in our lifetime.
I don't hear many people talk about this, but the soundtrack of Avatar is a stellar part of the experience. Songs such as "The Bioluminescence of the Night" and "Jake's First Flight" enhance the audience's experience of Pandora, immersing them further into that world. But my personal favorite song on the soundtrack is "I See You", which plays at the end of the movie, leaving the viewer with a magical feeling of wanting to be inside the film itself.
Cameron has signed a contract with 20th Century Fox to direct four additional Avatar sequels. The first sequel, Avatar: The Way of Water, will be released tomorrow, and Avatar 3, has completed filming and  is currently in the post-production stages. The final two sequels are scheduled to come out in 2026 and 2028.
Some fans may wonder why Cameron took so long to come out with these subsequent films, especially  after the enormous success of his initial Avatar movie. However, Avatar: The Way of Water, is set underwater, which required Cameron to advance and adapt his motion picture technique to function below the ocean surface, delaying the beginning of filming by several years. Filming finally began in 2017, and The Way of Water was filmed alongside Avatar 3, which slowed down the process even further.
However, you need not worry folks: The Way of Water looks amazing, so please stay tuned for my review of that movie as well!
But before you go to the theaters this weekend, don't miss out on the original masterpiece. Avatar is a movie that continues to astound viewers, even thirteen years later. Even if you have seen it before, you owe it to yourself to watch it again.