Midnights, Taylor Swift
Feels like reputation and I'm not mad about it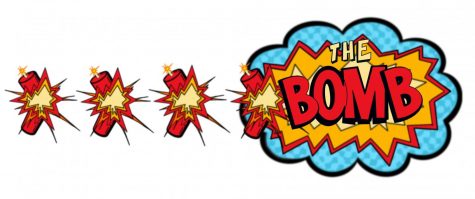 Midnights was released on October 21, 2022 and it can be found on YouTube, Spotify, and Apple Music. This is Taylor Swift's tenth studio album and her first release since the two glorious 2020 albums, folklore and its sister, evermore. This album has thirteen wonderful songs, which look back at some of the things that seem to keep Swift up at night. 
Midnights is terrific, and I would be lying if I said I didn't stay up waiting for it to drop. Each song has a different vibe; it all has a hint of reputation with a teaspoon of Lover, and a dash of Fearless and Speak Now. Swift looks back on past lovers, heartbreaks, vengeance, and her current love life. 
"Lavender Haze" starts with the line, "Meet me at midnight," which is the phrase that was used in a promo image. The song has a great beat, and it talks about the constant magnifying glass that Swift has been under her whole career. This track mostly refers to her relationships, and how many people criticized her, after she revealed that she was seeing her current partner Joe Alwyn, shortly after breaking up with actor Tom Hiddleston, back in 2016. 
The vocals on this song are great, as they are a mix of a breathy and normal voice. Swift repeats over and over again how she wants to stay in "the lavender haze," which is another way of saying that she is in love.
Swift has clearly decided to reveal her inner turmoil through "Anti-Hero." This song expresses the dark perception that Swift has of her life. She personifies her own depression, as something that starts at night and leaves in the morning, as if she is working a graveyard shift. 
During the breakdown of the song, I love how Swift breathlessly repeats the phrase, "It's me. Hi. I'm the problem, it's me," as if she is tired of repeating it over and over again. She reflects on her fame and how she is seen as someone approachable. Yet she feels too old and too big to sit with the "sexy babies," who are the cool kids on the block. 
"Snow On The Beach" is the most wholesome song ever, and it features the amazing singer, Lana Del Rey. Even though you can't really hear her in the song, Swift has already faced criticism for this fact, so I will ignore the whole thing. 
The song talks about two people falling for each other at the same time, and it compares the act of falling in love to snow on the beach. Swift communicates the feeling of surprise that you get, once you realize that the person that you have feelings for, also has feelings for you. It's just a fantastic song, and you should definitely listen to it.
"Midnight Rain" has a poppy rhythm, accompanied by synth sounds, which makes it feel like you're in a pool. At first, you have your head underwater for some moments, and then you come back to the surface and it's amazing. 
On this track, Swift talks about breaking a guy's heart to focus on her career. She expresses how they were both opposites, and how they wanted different things. She calls him "sunshine" and refers to herself as "midnight rain." Eventually, both of them forget about their relationship. He only remembers her when he sees her on TV, and she remembers him at midnight. 
I got so excited when I heard "Vigilante Shit", because it reminded me of "Call It What You Want." The song tells the story of a woman who pursues vengeance on her lover, and Swift helps the woman obtain her revenge after a breakup. "Don't get sad, get even," she sings, and honestly I might live by that same rule. 
This song has some parallels to the divorce of Kim Kardashian and Ye, and Swift mentions the affair, the full custody, and the ownership of their property. This track really has reputation written all over it. 
"Karma" seems to act as the sister to "Vigilante Shit", as the song title suggests that it is about the end result of your actions and that everything has a consequence. Swift expresses how much she loves karma and how they are very close. She calls karma her boyfriend, a cat, a God, and a queen. 
"Bejeweled" is like a breakup song that reminds you how great you still are. Swift expresses frustration towards a lover who does not appreciate her, and as a result, she goes out and assures herself that she can still draw attention in a room. The fourth and fifth line of the second verse reminds me of a verse in "tolerate it", where she expresses how she made her lover the most important thing in the universe and held him on a pedestal. In this song, Swift is taking everything back. 
"Labyrinth" is such an honest song that expresses a pretty common emotion. The song illustrates how Swift fell in love after a heartbreak, and she expresses her surprise and fear of falling so hard, so fast. This song is connected with the constant scrutiny that she faces every time she gets into a relationship. 
This track connects to "Sweet Nothing", in which Swift conveys her love for her partner, Joe Alwyn, alongside a soft melody. She communicates how the chaos of the outside world fades away, once she is in the presence of her lover. She can be herself, because all he asks for are sweet nothings.  
I was ecstatic when Midnights was first released, but after listening to it, I was left speechless. The album is transformative, just like all of Swift's other albums, and each song takes you on a journey. Each track has its own attached meaning and memory, which makes the album so enjoyable overall. 
Listen to this album. It's so worth it. 
You can spend a midnight full of joy, romanticism, heartbreak, and revenge, all in thirteen tracks. 
And if you liked this album, you'll probably also enjoy Born To Die by Lana Del Rey or The Car by Arctic Monkeys.