Gloria, Sam Smith
One of their most glorious albums yet.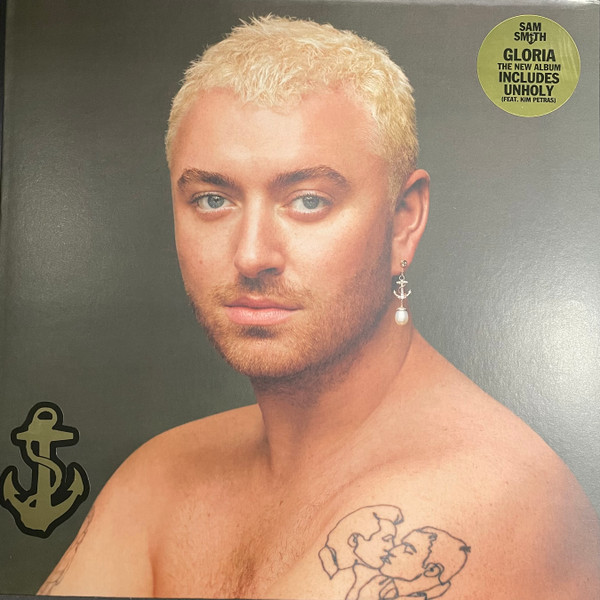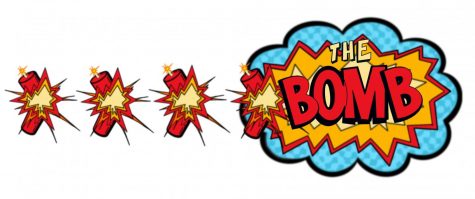 Gloria is the fourth studio album by British singer and songwriter Sam Smith, and it was released on January 27, 2023. The album is thirteen tracks long and it can be found on Spotify, YouTube, and Apple Music. 
This album shows a totally new side of Sam Smith (who goes by they/them pronouns). On this album, they reclaim their sexuality and identity. The album is not Smith's usual heartbreak album, but it's a totally new thing. While the album contains some break-up-related songs, they are not the main focus, as self-love and respect are some of the most prominent themes featured here.
Starting with self-love, "Love Me More" talks about low-self esteem and the constant battle that takes place inside one's mind. The beat is quite catchy, which contrasts with the seriousness of the lyrics. One thing that makes this album feel so ethereal is the church chorus incorporations that can be heard throughout the album. This song is no exception to that. 
The second track is coincidentally my second favorite song on the album. "No God" is out to get those with a savior complex. This song is very different from Smith's past break-up songs, because it is sad but aggressive, which can be heard in the outro where Smith loudly declares, "You're no God!" 
This is the type of song that you can scream along to, at the top of your lungs. The melody is very jazzy, and it has a mid-tempo beat, which strangely complements the harsh lyrics. 
By contrast, "Lose You" makes you just want to dance. This song reminds me of "Dance (Till' You Love Someone Else)" from Smith's previous album. The lyrics are melancholic and express a longing for the redemption of a relationship, while the beat comes straight out of a club. 
Similarly, "How To Cry" signals a return to Smith's usual style, as their emotions are transmitted with heart-wrenching vocals alongside a guitar. The song talks about the heartbreak that comes with incompatibility in a relationship. 
"Six Shots" is one of the more sensual songs on the album. Smith's vocal range is evident on this track, and my favorite part about the vocals is that the pitch lowers as the song progresses. This track describes the start of a fun night, while a pre-drinking Smith has sex with a mysterious individual. The post-choruses seem to work in conflict with the seductive nature of the song.
"I'm Not Here To Make Friends" is a fun, upbeat, 80's-style funk song that is also perfect for dancing. This song features both Calvin Harris and Jessie Reyez, who is featured three times on this album. Reyez's voice, in particular, adds a special touch to the song, and Harris's production is also quite appreciated. 
This song stands out, and beat-wise, there is no song in this album that compares. It talks about how difficult it is for Smith to date someone, due to his fame. This track is definitely one of the highlights of the album.
An ethereal, otherworldly, soul-sucking song is gifted to us near the end of the album. "Gloria" is not only a song, it's an experience. The chorus, with Smith's voice mixed in the middle, is exquisite. This masterpiece reveals the artist's inner warrior; it is a declaration of freedom from their own mind. 
The length of this track saddens me, but I wouldn't make it any longer than it is. Smith only needs a minute and fifty-one seconds to make you forget everything going on around you and only focus on their voice. 
The last track on this album is a collaboration with Ed Sheeran. "Who We Love" is a ballad that touches your heart. The mix between these two artists' voices gives the song a very calm and soul-warming vibe that can't be found anywhere else. This is the perfect ending—a soft ballad that contrasts with the prominent fun beats found on the rest of the album. This is a glorious way to end a magnificent collection of songs.
I truly don't have the words to describe how much I love this album. The different beats and styles that are present here blend perfectly to create a true work of art. 
Smith has once again exceeded my expectations. This album shows that they can really do it all and make it seem so effortless. 
You can't miss out on Gloria. You have to listen to this album. 
And if you agree with me about this album, also check out SOS by SZA (which we have also reviewed) and The Hardest Part by Noah Cyrus.