Harry's House, Harry Styles
The winner of the 2022 Grammy for Best Album is everything you could possibly hope for!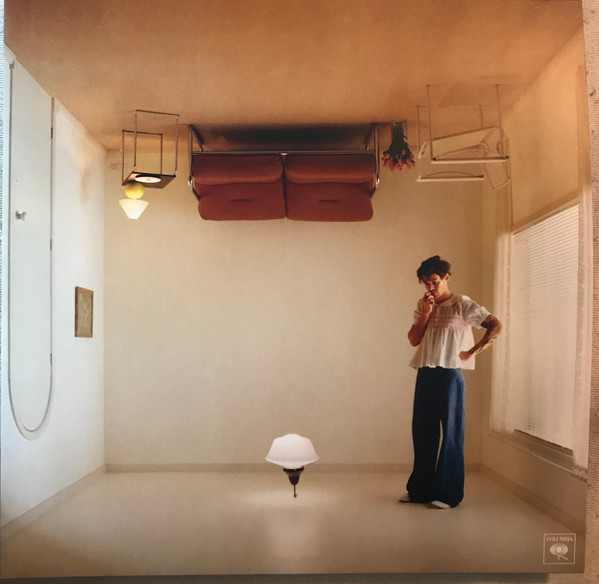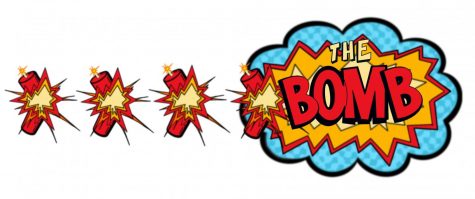 Harry's House is the third studio album from British singer Harry Styles. The multi-Grammy-Award-winning album was teased on March 23rd, 2022, and released on May 20th, 2022. To say that people were very excited about this 13-track album would be an understatement. It can be found right now on Spotify, YouTube, and Apple Music. 
I don't think that I have enough space here to write about the whole album, but I will try my best. This album has more synth, and a more electronic vibe, than his two previous albums. The production is heavenly, if I do say so myself. The cover of the album is great; when people listen to this album, they may have the feeling that the world has turned upside down. You will indeed stand on the ceiling by the end of this. 
It all starts with a great song, "Music for a Sushi Restaurant", which has a synth sound and seems inspired by The 1975, and honestly right off the bat, the rising vocals mark a great beginning. Food references are no stranger to Styles, especially the connection between sushi making and his desire to be with someone. It reminds me of "Watermelon Sugar" from his sophomore album Fine Line. The ending, which I believe is feedback from a guitar, threw me off a bit, and it made me jump a bit, so just be aware of that.
"Grapejuice" is a chill song; it has a great beginning, but the overall concept is quite melancholic. The happiness of being in love is reflected through the song, but the mention of different liquors, and the amount that he drinks, affects him more now that he's older. The liquor also replaces the love-sick feeling that he expresses in the beginning. "Grapejuice" is obviously not juice, and he might be referring to a feeling of longing, or a wish that he has of leaving the stardom behind and escaping with a lover. 
The lead single of the album, "As It Was", is quite contradictory. The beat makes you dance and jump around, while the lyrics make you sit in a corner and cry. Styles' voice expresses the bittersweet feelings of change, while the upbeat, funky, 80s-type melody forms a connection between his past and present. 
"Daylight" is a fantastically sad song, and just like in "As It Was", the beat conflicts with the lyrics. This song talks about having a long-distance partner and realizing how time zones affect the relationship. Styles expresses his resentment towards daylight, because it takes his lover away from him. 
"Little Freak" broke my heart a little. Styles reminisces about a relationship that slipped through his fingers. The lyrics are heartbreakingly beautiful, and they form a knot in your stomach that you can't shake. The end of the song is the most gut-wrenching part, as Styles talks about how the relationship has ended before he could show his truest self. 
Moving onto a more positive note, "Daydreaming" is the perfect song to jam out to when you're happy. The song compares a relationship to letting your mind wander during the afternoon, and this track is surreal and everything you've ever wanted. It's fun and upbeat, but also dreamy and soft. This song is amazing. 
"Keep Driving" is a soft, synthy song. It is overall quite wholesome, and Styles focuses on his lover, instead of getting lost in the chaos of the world. The title is metaphorical, as it refers to moving past all of the things that are going wrong with the world and minding your own business despite the chaos. 
"Satellite" is a heavenly song full of drums, synth, and echo. This song talks about a need for communication with someone who keeps Styles at a distance. He can only observe the person from a distance, just like a satellite. 
"Boyfriends" is such a realistic song. Styles sings about the way males often mistreat their partners, and his lyrics are accompanied by a light guitar, which reminds me of Noah Cyrus. This song represents a lot of relationships, where one of the partners is horrible while the other one lives in an illusion. It's quite sad if you really listen to it, and the melody and vocals enhance this feeling of melancholy. 
Finally, "Love Of My Life" marks the end of the album. While this song can be taken quite literally, Styles told Zane Lowe, in an interview, that he wrote this track about his home country, England. 
If it isn't clear enough already, this album is absolutely incredible. Styles has done an amazing job here, as the vocals are stunning and the genre that he's exploring suits him quite well. The different melodies and themes of the songs take you on a trip, and you just want to keep driving along with him. 
It's hard to pick a favorite song here, because they are each great in their own way. You need to listen to this album if you haven't done so, and if you have, then take advice from a friend, and listen to it again!
And if you enjoy this album, you might also like Harry Styles' previous album Fine Line or Dawn FM by the Weeknd, which we also reviewed last year.