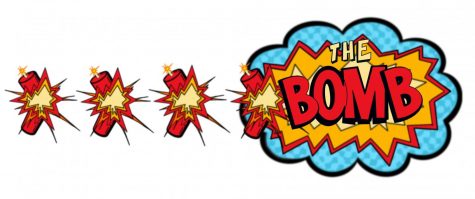 Taylor Swift's  folklore is her eight studio album, and it was released on July 24, 2020. The album has 16 tracks, and it was produced by Aaron Dessner, Jack Antonoff and Taylor Swift. It can be found on Spotify, YouTube and Apple Music.
 folklore is an album that tells a story, and it elicits all types of emotions, which makes it really special and unique. Swift is known for her ability to tell a story in her songwriting, and this album allows you to escape reality and to imagine the most beautiful places. 
The first song on the album is called "The 1", which is ironic because it is the opening song. This song refers to a lost lover, and it imagines an alternate life in which she and her lost lover end up together and all of their wishes come true. In the chorus Swift says, "But we were something, don't you think so? Roaring twenties, tossing pennies in the pool. And if my wishes came true. It would've been you." She indicates that she wishes that he was the one, her soulmate, but it isn't the case. 
Another great song is "the last great american dynasty", a fun example of Swift's storytelling ability. It is inspired by the American composer Rebekah Harkness. Back in 2013, Swift bought a house that was once owned by Harkness, and the house is known as "Holiday House". The two artists have one thing in common, which is the harsh criticism that they have received by the media. The song is about a woman who lives in the spotlight and is the target of gossip by the community.
An underrated song on the album is "seven" which talks about a childhood friend who was unhappy at his/her home. She sings, "I think your house is haunted. And I think you should come live with me." It also talks about her personality as a child and how she used to scream to get something.
Another underrated track is "hoax" which is the last song on the album. This song talks about a broken heart and how making a toxic relationship last is hard. This relationship causes sadness, leading her to stand "on the cliffside screaming". Swift also expresses disappointment, because everything that the person did to make the relationship last was in vain. And yet in spite of that, she still thinks that there is a possibility for it to work: "Don't want no other shade of blue but you. No other sadness in the world would do."
Overall, the album is amazing, as each song tells its story and takes you to new places as it progresses. Swift's lyrics and melodies really complement each other, and the storytelling is fantastic. This album is easy to recommend to anyone. If you want to listen to the whole album, you should definitely check it out, because you won't regret it. 
If you like this album you'll probably also like evermore by Taylor Swift and Fine Line by Harry Styles.