evermore, Taylor Swift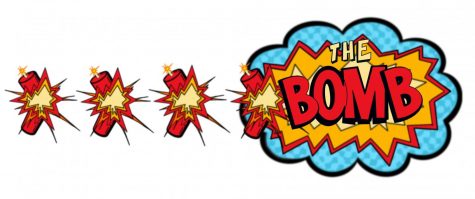 evermore is Taylor Swift's ninth studio album and it was released on December 11, 2020, a couple of months after the release of her eight studio album folklore, which I previously reviewed. The album has 15 tracks, and it was produced by Aaron Dessner, Bryce Dessner, Jack Antonoff and Taylor Swift. It can be found on Spotify, YouTube and Apple Music.
evermore has connections to Swift's previous album folklore through its lyrics and music videos. An example of this is on the first track called "willow", because its music video starts where "cardigan" ends. The lyrics talk about wanting someone and doing everything to make them fall in love with you. Swift compares her lover to a trophy, signifying that she is proud of him and wants everyone to know about it. 
The fifth track of the album called "tolerate it" talks about heartbreak and shows the deterioration of a relationship. It shows a situation where only one party (in this case is Swift) is trying to make the relationship work, while the other party does not care about it. Swift sings, "Where's that man who'd throw blankets over my barbed wire?" This lyric shows how she doesn't feel protected by her lover anymore. 
"dorothea" is a song about a girl that left her hometown to chase the Hollywood dream, leaving everything behind. The song might be told from a lover's or a friend's perspective. The lyrics say that no matter the distance, or how much the girl has changed in the other person's eyes, she is still the same little girl underneath. Both the girl and the other person are still communicating, but a "tiny screen's the only place I see you now". 
"coney island" is one of the best tracks on the album, and it also features the band The National. The lyrics are like a conversation between two past lovers, and it is a melancholic song where effort is not equal. Swift apologizes in the song, by stating, "Sorry for not making you my centerfold." This indicates how she has not put effort into the relationship and the other person isn't the priority. The song can also be perceived as an apology, because the whole song is about Swift recognizing the mistakes that she has made and apologizing for them.
Another great song on the album is "marjorie", which is a tribute to Swift's grandmother Marjorie Finlay. The lyrics can make you cry or at least remember a loved one. Lyrics like "You're alive. You're alive in my head," are relatable to most people who have lost someone special to them. Swift further remembers some moments with her grandmother, who is also credited with background vocals on the track. 
Overall, this album elicits so many different emotions, which is great, and just like folklore, it has terrific storytelling. The melodies are smooth and enjoyable, just like their lyrics. If you have listened to folklore, you will find some connections which are interesting. If you want to listen to the whole album, you should check it out, because you won't regret it. 
AND if you like evermore, you will probably also enjoy Divide by Ed Sheeran and Hurt For Me by SYML.