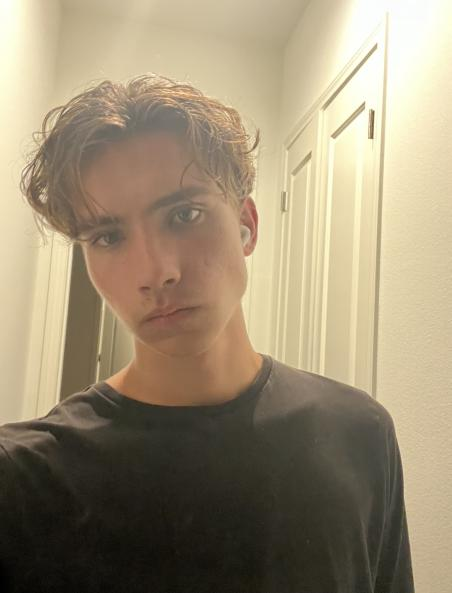 Nicolas Bruzzese is a native of Glendale, and although he loves our community, he definitely would love to see some more kindness here. He is a senior who loves to walk and enjoy nature in his free time. He is also the club president of the recently-renewed Kindness Club.
Nicolas hopes to bring a new focus to Kindness Club this year. "[The original Kindness Club] was made in my freshman year and I didn't like how it was made," he said. "So I remade the club with a new purpose during my current senior year."
Every Tuesday, Nicolas and his club members meet at Ms. Sinclair's Room 4118, and they do small projects, like making posters and planning future events. It is also a place to speak openly or just hang out. 
As president, Nicolas loves the ability to coordinate events and the opportunity to help people through his club. He feels that there are several benefits to joining Kindness Club. "It gives students an opportunity to go somewhere when they need to and also work on their self-compassion," he said.
Nicolas also thinks that GHS students have "work" to do with regard to showing empathy towards others. He said, "There could definitely be improvement with kindness in our school, just like any other school." 
There have been many incidents on our campus, and at other schools, in the recent past, when people failed to show compassion for others, with whom they did not agree. This is a significant problem, and Nicolas feels that his club can help to solve that issue.
Nicolas feels optimistic about the future of the Kindness Club. "We have some sophomores that will take over after I leave," he said, "and I feel good about the future with them." After high school, Nicolas wants to go to one of the UC colleges and go step-by-step through life. 
If you are interested in joining Kindness Club, please contact them through their Instagram account: @kindnessghs, or email Ms. Sinclair at [email protected].
Stay kind, Nitros!