Jonathan Guasch is a senior at Glendale High School. He was born in Cuba and has been enrolled at GHS for three years. He enjoys photography, acting, and cooking. After high school, he wants to attend UCLA and study acting.
Jonathan is a member of the Ceramics Club and the Spanish Club, and he is the ASB Director of the Student Store. He also recently took on the role of president of the GHS Pride Club. 
Jonathan joined Pride Club last year. "I wanted to talk to some people that were part of the LGBTQ community and make some friends," he said. "So I joined, and it was fun." He enjoyed the community that the club had built, how people interacted with one another, and the activities that they performed together. 
Jonathan wanted to run for president of the club last year, but since somebody was already interested in the position, he decided against it. He instead chose to run for Pride Club vice president, but the person who was first running for the presidency decided that they didn't want to do it anymore. Consequently, the members of the club asked Jonathan if he wanted to take on the position of president and he accepted. 
During their first Pride Club meeting this year, Jonathan admitted that it "was a little bit awkward," since they were still getting to know one another. However, he is planning on having many fun activities for upcoming meetings. Jonathan believes that Pride Club offers people a safe and comfortable place to express themselves, without fear of being judged.
Despite only recently becoming president, Jonathan's favorite part of having this title is being able to "decide what we're doing and make it fun." Fortunately, despite the initial awkwardness, this year's club meetings and Club Rush have run smoothly. 
Once Pride Club meetings start to gain momentum, Jonathan wants to write letters to members of the LGBTQ+ community, because he wants to make sure that they know "that they are fine and that they are doing a good job." He also wants to visit shelters.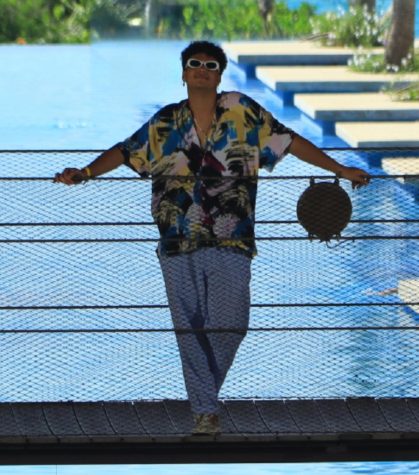 You don't have to be a member of the LGBTQ+ community to join this amazing club! Jonathan also invites allies to attend meetings, because "you don't have to do anything [but] just show up and have fun." He says that people should join his club because "we're cool and we're fun," and if that's not a great incentive to join, I don't know what is!
About forty-five people signed up for Pride Club during Club Rush, but not all of them have shown up to meetings, so it's not too late for you to join. If you are interested, you can look them up on Instagram: @ghsprideclub23. You can also sign up for their Remind app by texting @b96d7e to 81010, or you can just go to Room 4318 on Fridays at lunchtime. 
Don't miss this great opportunity to meet other people and join Pride Club!