Trauamazine, Megan Thee Stallion
The female superstar's seventh studio album is quite unique.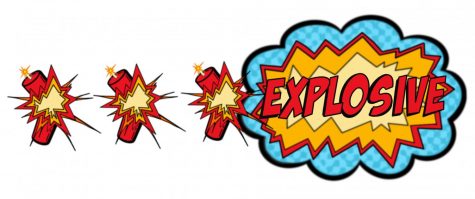 Content warning: The music reviewed in this article is explicit!
Megan Thee Stallion's seventh studio album, Traumazine, is truly unbelievable, as she channels a great amount of emotion into her tracks. After being slandered in the media for the past two years, because of a July 2020 shooting incident, she has proven she's still on the top of her game. 
Megan Thee Stallion is an amazing rapper. Before listening to this latest album, I expected a lot from it, especially given the emotional history behind it, and my expectations were definitely exceeded.
"NDA" is the best song on the album. It's an intelligent choice for the first track, as it really hooks you into listening to the rest of it. The instrumental loop that builds up the song in the beginning, and flutters throughout the rest of the track, is chilling and truly empowering. Megan channels her justified anger into this song, and as the listener, you can really feel it. Her lyricism is, yet again, unmatched.
"Plan B" is another stand-out track on the album. Contrary to popular belief, Megan's flow is one of the best at this moment, and that's proved very accurately in this song. This track has some of her best lyrics and it compliments the album very well. This song is another empowering triumph for the artist, and it's definitely one of her best efforts. 
Freestyling takes an immense amount of skill, and "Southside Royalty Freestyle" really showcases her quick-wittedness. Every lyric compliments the beat, and she just does an amazing job here. The song feels very 90s-esque, which makes sense, since it samples from Jodeci's classic track "Freek 'N You".
I was really excited to see the featured artists on this album, which include Rico Nasty, Jhené Aiko, Future, Pooh Shiesty, Latto, and Key Glock. Megan's song with Rico, titled "Scary", is amazing. Their flow and voices blend together really well. The song isn't my favorite compared to the rest of the album, but it's still worth a listen. Rico Nasty is an underrated artist, and more people should definitely listen to her.
Albums are meant to be listened to in order, and this is most enjoyable for a first-time listen. The order of the tracks on Trauamazine is pretty satisfying, and it's just about perfect. Megan starts off really strong, which hooks in the listener, but some of the tracks throughout are rather awkwardly placed. But this is not a big deal.
Compared to her first album, Megan Thee Stallion has improved a lot as an artist, and I expect her to improve even more in the years to come. This album definitely stands out more than her others and I'm glad that she was able to tell her story through her music. 
I'm excited to see what projects Megan will make in the, hopefully near, future. And if you enjoy this album, you should also check out Good News and Nasty!