The Best Weekend Outings in LA
Here is exactly what you need for a fun afternoon!
Everyone loves a quick-weekend getaway, but finding a place to glide in easily can sometimes be hard. Below are some of the places that will be sure to make your head turn around. 
Give a few of these places a try! Who knows? You might find yourself in a relaxing state without any hassle.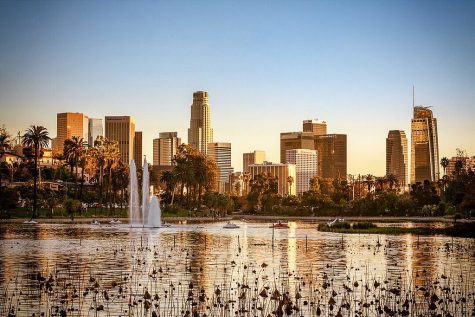 Echo Park Lake
To start off with, something to add on your bucket list is Echo Park Lake ,which was voted as one of the best getaway activities, perfect for families, couples and friends. Located at Echo Park in Los Angeles, this iconic, fun and stress-relieving place will surely do the job for you. 
Echo Park offers a lot of different activities for every occasion. You can rent a swan boat that is soothing and easy to maneuver. On top of that, consider the astounding views that show Echo Park's rich history, along with LA's best skyline view.
Marina Del Rey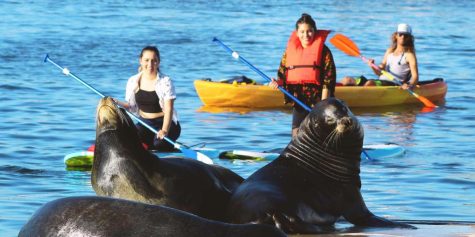 If, by chance, all the swan boat riding with water activities just isn't enough for you, then our next destination will definitely be. Located at the pleasing seaside of Los Angeles County, Marina Del Rey is a place that offers great, relaxing and fun accommodations.. 
Marina Del Rey has so much to offer, including kayaking, a life swim team and a paddleboard tour with sea lions. This is legit the perfect place to further enhance your connection with various marine life forms, such as whales, birds and dolphins. Furthermore, Marina Del Rey offers a huge amount of relaxation and space that directly faces the beautiful oceanside, giving you and your companions the chance to smile and lay back.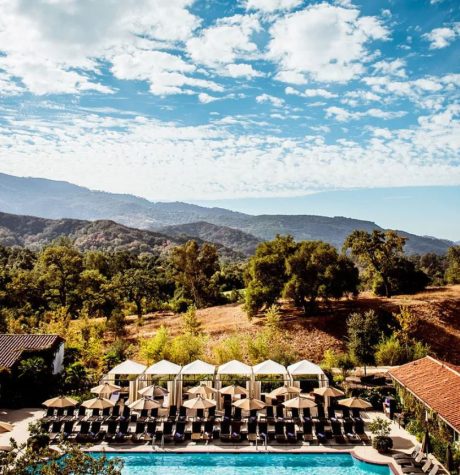 Ojai
Moving to our third destination requires some walking on foot. If you've had enough with all this splishing and splashing around in the water, you should visit Ojai, one of the most famous and most impressive towns, that is just an hour away from the heart of Los Angeles.  
Just a short walk from your car will eventually lead you to the meadows, where you will find some of the best countryside adventures. You will see fields full of beautiful flowers, you can pick fruit from the Farmerside's market, you can visit the winery, and you can even go horseback riding. Whether you are into taking a slow stroll on top of a magnificent horse, or if you are into some sprinting action, then this is the place for you.
Ojai also offers many restaurant options for you and your family. After a day of adventures, it also won't sound so bad to top it off with a half-an-hour break with multiple puppies walking with you. That doesn't sound so bad, does it? 
iFLY Ontario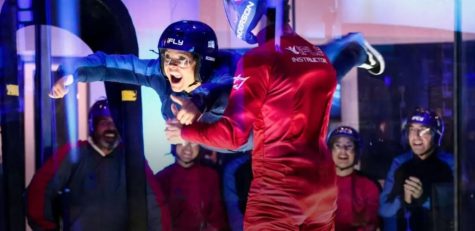 This fourth destination is definitely something that needs to be on everyone's bucket list. What proudly stands on the streets of Ontario Mills Parkway, which is less than an hour drive from Glendale, is an indoor skydiving building called iFLY Ontario. 
This outstanding and thrilling place will assuredly send you into a state of awe. Specially made for those who want to experience the feeling of being on Cloud 9, without having to actually be in the skies, this is the perfect outing for all of you thrill-seeking people out there. 
You can step out of your comfort zone and try to defy gravity with an unforgettable experience. It includes a personal trainer, all the flight gear you need, a training session and so many more accommodations. This will surely get you all geared up for that in-sky pleasure. 
You can visit iFLY with friends, or you can take the risk to see for yourself. Either option will leave you feeling delighted and smiling from cheek-to-cheek.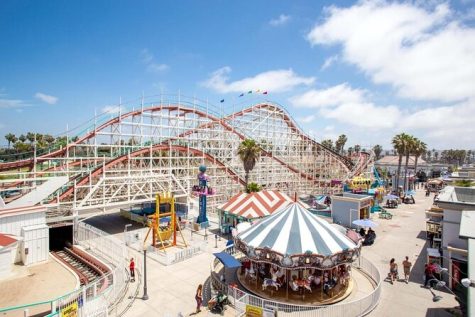 Belmont Park
Different days lead to different moods. If you're the type who enjoys roller coasters, arcades and amusement parks, then this final suggestion is the absolute best one for you. To finish this list off strong, I'm here to reveal one of the best amusement parks in Southern California. 
Located just about an hour drive from LA stands a proud, historic amusement center, and a famous family getaway at the seashore of Mission Bay: Belmont Park. There you can experience unlimited access to tons of rides and attractions. 
Different rides are made for different people, but do you want something thrilling? They got it covered. Want something fun, but not too heart-stopping? They got you. Spend the day with the whole family and your friends, and visit cafes that serve beverages that will surely warm you up, making your stay at the bay an unforgettable experience.
We all have our own places to be during the weekend, whether it's lying on your bed or just casually hanging out with friends. But trying something new, like going to new places, such as the ones listed above, can be such a fun experience. So pack your bags and try one of these places that will surely get YOU geared up!