Sun-Kissed Summer Spots
Beat the heat with these fabulous getaways!
Summer only comes once a year, so live it up! Everyone should feel the summer breeze once in a while, and the places listed below will surely give YOU a summer to remember!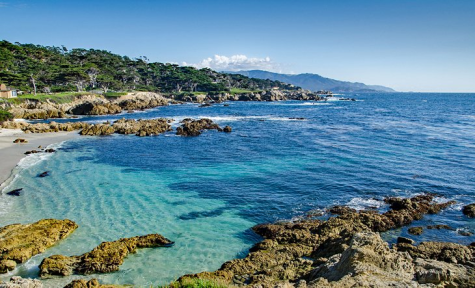 Carmel-By-The-Sea
To get started, a must-try place to visit during the summer is Carmel-By-The-Sea, which is located on the Monterey Peninsula in California. This place is about a five-hour drive from the heart of LA, but considering the many things that you can do there, the trip is surely worth it. 
One of the best activities that this place offers is the 17-mile scenic ocean view drive. This drive not only gives you access to the scenic ocean, white sand beaches, and mystical forest views, but it also reminds you that arriving at one's destination is not the best part. It's the journey that matters most.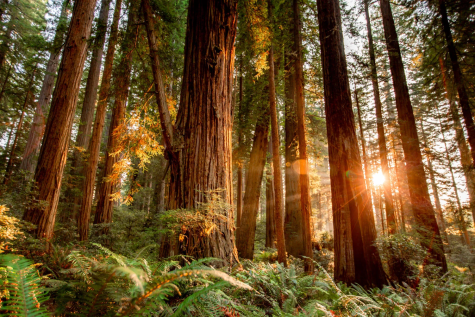 Redwood National Park
If you're looking to get closer with nature, then I'm sure that this is the perfect place for you! Located in Humboldt County, California, the Redwood National and State Park stands tall and proud, and it offers some of the tallest and oldest trees in the world. Some of these icons are over 2,000 years old! 
Redwood Park allows you to take in breathtaking views, go on scenic drives, and snap some amazing pictures of its trees, lakes, rivers and gorges. But if you're not impressed enough with all this, Redwood National Park also allows you to go mountain biking, hiking and even horseback riding. In rare cases, whales can even be spotted there, too!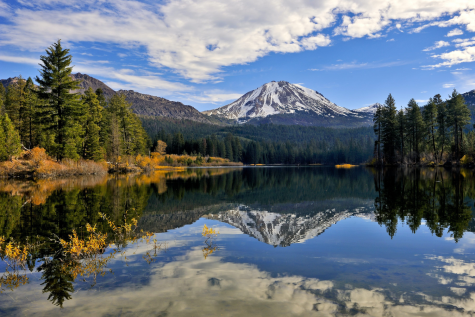 Lassen Volcanic National Park
If by any chance you want your summer to be a little bit hotter, then I suggest that this place is the right choice for you. Located in the Shasta Cascade region of Northern California, there are four eye-catching volcanoes that you can witness for yourself! 
The Lassen Volcanic National Park entrance fee starts at 30 dollars per person, and this allows you to take a closer look at the different types of volcanoes found there, including the stratovolcano, shield, plug dome and cinder cone. If you want more of the great outdoors, then the nearby Manzanita Lake is your place. This location allows you to take magical photos of the lake, take in a swim, and even go kayaking.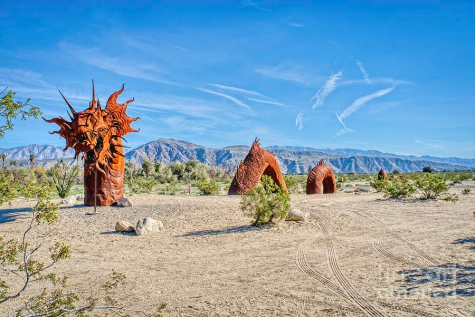 Anza-Borrego State Desert State Park
If going on an odd excursion is on your bucket list this summer, then the Anza-Borrego State Desert State Park is the spot for you. Located at Borrego Springs, California, this location has a lot to offer for friends and family to enjoy. The minute you arrive at this park, you will be astounded by its unusual sights, such as a 350-foot tall, hissing, red serpent statue, a colossal, roaming mammoth, and massive dinosaurs that are depicted as attacking each other. There are over 130 pieces of artwork to be found in this desert, and this place is like a museum, but with the sun blazing down on you. 

Safari West
To finish this list off strong, I present to you Safari West! Located in Santa Rosa, which is a part of beautiful Sonoma County, this location is more than just a zoo. It also offers you a 400-acre wildlife preserve, which is home to giraffes, zebras, rhinos, water buffalos and exotic birds! 
The downside to this place is that it is a little pricey, and at $45 to $150, the entrance fee is definitely more than the usual cost of a zoo. So keep this in mind when you plan your visit. 
The purpose of this place is to give you a tour around the African Serengeti without having to travel that far. You can just hop on the wagon and experience the fun and informative tours that they offer, and in less than a minute, you'll feel like you're on a safari! 
Blue skies and sunshine are where you should be! We all have our different plans for the summer, whether it's spending time with your family and friends back at home or going on a new adventure. 
Trying new places to visit with your loved ones (or all by yourself) is a great way to loosen up a bit, so go ahead and try out one of the places mentioned above! Remember, the tans will fade, but the memories will last forever!