Dr. Strange in the Multiverse of Madness
More like the Multiverse of Sadness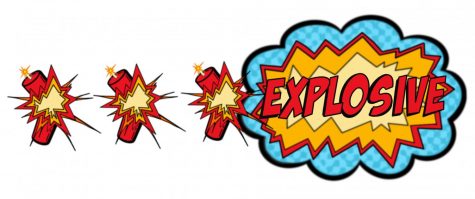 Doctor Strange in the Multiverse of Madness, directed by Sam Raimi and starring Benedict Cumberbatch, Elizabeth Olsen, and Xochitl Gomez, is an action-adventure movie full of fantasy, superheroes and villains, with many twists and turns. The movie was released on May 6, 2022 in the United States. 
As a Marvel fan myself, I enjoyed the movie and recommend it to those who are familiar with the Marvel Cinematic Universe. There are so many scenes in the film where I got emotional. If I could rename this movie, I would call it Doctor Strange in the Multiverse of Sadness.
I will not give away too many spoilers, but in order to understand this movie and what is happening, you need to watch some of Marvel's movies and streaming series, like WandaVision, Avengers: Age of Ultron, and Dr. Strange (which can all be found on Disney+) and SpiderMan: No Way Home. Once you watch these movies, then Doctor Strange in the Multiverse of Madness will make a lot more sense. There are so many surprises to be found throughout the entire movie, and no scene will leave you bored. 
Marvel just keeps embracing the realm of mind-blowing adventure and psychological turmoil. In Spiderman: No Way Home, we see how the multiverse is full of infinite possibilities, when Dr. Strange tries to help Spiderman. Dr. Strange, also known as the Master of Mystic Arts, eventually faces the consequences of tampering with the multiverse. 
After being blipped for five years, Dr. Strange finally returns to the world with confusion and dread. He understands that people have moved on from his absence, along with the woman he loves, Christine ( Rachel McAdams). The audience finally gets to see the humane side of Dr. Strange, but the movie itself is pretty dark and just gets darker every minute. This is a huge part of Marvel's Phase 4, and we get to travel and understand the souls of the heroes at a deeper level. 
Benedict Cumberbatch and Elizabeth Olsen both display a gripping and epic act of coping with loss, but in the end, only one of them will get the closure they need. The actors have always been amazing at bringing their characters to life, and as time goes along they keep amazing us.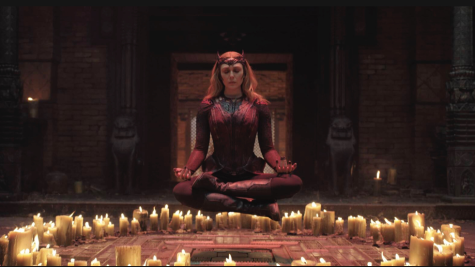 Olsen continues to bring Wanda to life, and she performs her character with a balance of both powerful strength and touching emotion. She is still recovering from what happened in WandaVision. All the loss she faces causes her to practice the dark spells and unleash the Scarlet Witch, who was born with chaos magic. Let's just say that in this movie, you will finally see her using this new power. 
The other actors also have to play multiple versions of themselves, but I won't give too much away. Notably, Chiwetel Ejiofor returns as Karl Mordo, in a short but impactful cameo. 
Even though the movie is named Doctor Strange in the Multiverse of Madness, the movie focuses much more on Wanda than on the title character. She has become more powerful than ever before, because of her knowledge of dark magic and the multiverse. Wanda has truly become the Scarlet Witch, and the power she holds is truly unbelievable. 
I loved watching this movie, and it is definitely a must-watch, but I wouldn't watch it more than twice. Be careful to stay for the mid-credits and end-credits, which reveal a small scene for another movie. I cannot wait for the rest of Phase 4.