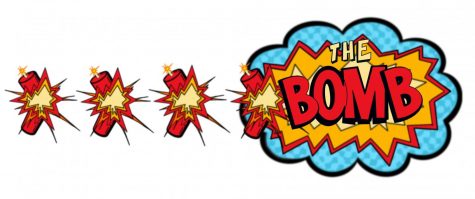 Go to a theatre right now and see Dune. 
Seriously. Do it. 
Denis Villeneuve's latest film, premiered in theatres on October 22, 2021, readapting Frank Herbert's famous book for the big screen. 
The science fiction film is set in the year 10191, and follows Paul Atreides (Timothée Chalamet), the heir to House Atreides, as he lives through a political squabble between space aristocrats over the resource-rich planet of Arrakis. 
Paul is also burdened by the mystical power he inherited from his Bene Gesserit (space-witch) mother (Rebecca Ferguson) and has been having dreams of a strange girl (Zendaya) on Arrakis. As the film unfolds, mainly driven by the political conflict as Paul and his family travel to Arrakis, we learn that Paul may be some powerful chosen-one-space-messiah. 
Now, my summary may sound silly and make Dune sound like a typical, corny, sci-fi film. However, this couldn't be further from the truth. 
The lore and story on its own are very interesting, especially because the politics of such a seemingly distant fantasy world is so reminiscent of our own. There is a great deal of commentary on colonialism, cultural differences, factions, and religion, which is all interesting to see play out. The more obscure, mystical and religious side of the story is really intriguing as well.
I will say, however, that the main character, Paul Atreides, is a little bland. There's just so much ambiguity with him, so it's difficult to characterize what sort of person he is. It's hard to tell if he is being depicted as mysterious and solemn, or outright uninteresting, and there is a very fine line between those two ideas. 
With all of that being said, this film really is mostly an expository exercise, and it has been criticized for it. The movie runs for 2 hours and 35 minutes, and a lot of that time is spent establishing lore, characters, cultures, political climate, and general exposition, because Frank Herbert's universe is so vast and well-developed.
So the film feels incomplete. 
However, this was deliberate. 
The opening title does say that this film is only Part One, and (spoiler) we are left on a cliffhanger. Just as it feels like the real plot is finally about to play out, the movie ends. 
And yet the interesting thing about this film is that it didn't bore me at all, despite so much of it being exposition and setting up for a second film. The world of this movie is so immersive. At times it feels so grounded and real, and at other times, it is entirely fantastical and grand. I was in a constant state of anticipation and intrigue, and the film does have its fair share of intense moments. 
Additionally, the visuals of this film are so incredibly stunning, and they are the best part of the overall experience. Practically every single shot is a masterpiece in its own right, and the different images and colors associated with the four distinct cultures are so well done. The Catholic elements in the Bene Gesserit scenes, and all of the grand shots of Arrakis, are amazing. My eyes just loved looking at it all.
Dune is an intriguing film overall. It gives us more questions than answers, and although I loved it, I feel as though the second film will be even better, because it will move faster and will have a whole plot and universe laid out for it because of this first film. Mostly though, in the years to come this movie will be seen as a landmark for its insane cinematography and stunning visuals. 
So go buy a ticket to see it right now, so you can always say that you saw it when it was in the theatres!