Last Night in Soho
Does Edgar Wright's latest movie live up to its expectations?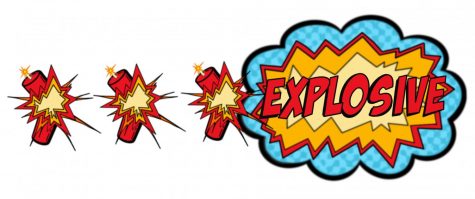 Famed director Edgar Wright takes a stab (using a dull knife) at a new genre, with his recent project which premiered in theatres on the 29th of October. Last Night in Soho is a psychological horror movie, which centers on characters Eloise (played by Thomasin McKenzie from Jojo Rabbit) and Sandie (played by Anya Taylor-Joy, famous from The Queen's Gambit). 
Last Night in Soho has been highly anticipated by audiences, although disappointingly, it's probably one of Wright's lesser works. The plot twists aren't really  "twists" and the finale is tedious. The buildup of the story leads you to believe that something off the rocker is going to happen and then… nothing happens. Nevertheless, it's a fine watch, because the first half of the movie makes up for the second.
The stand-alone plot of this film is very intriguing, as it follows aspiring fashion designer Ellie who, like her late mother, is enamored by 1960's style. She decides to move to London for fashion school, and she rents a village flat from a stern woman, Ms. Collins (Diana Rigg), after she's taunted by her college acquaintances. This circumstance is tranquil until Ellie starts dreaming and embodying Sandie (Anya Taylor-Joy), a sexually abused 1960's starlet. This is due to Ellie's notable ability of seeing visions of the departed. Wright attempts to criticize the male evil using Sandie's storyline.
The plot of the movie could've been more strongly executed, specifically towards the end. The plot twist is too obvious, and it also would've been nice if the  characters were better developed.
The cinematography is easily one of the best aspects of the film. Wright's use of neon-psychedelic coloring in the double feature is genius. It's tasteful and fitting to the film's aesthetic. However, some of the "horror" scenes feel choppy. It's like Wright forgot he was directing a horror film and threw in random jumpscares. The rest of the directing aspects make you care less about this issue. His fusion of present day and 1960's London is also enjoyable.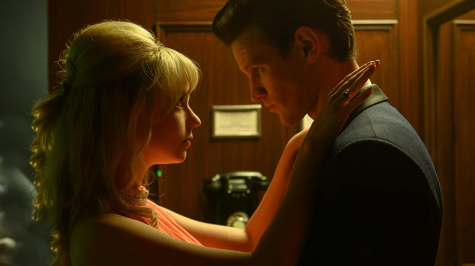 Acting is obviously a key aspect of a picture. With performances from McKenzie, Taylor-Joy, Matt Smith, and upcoming actor Michael Ajao, what could go wrong? The answer is nothing. The actors do their jobs phenomenally well, as expected, even with their thinly-developed characters. But that's just nit-picking. Taylor-Joy's performance is especially astonishing, and it's apparent that she is a Golden Globe winner. I hope to see all of these actors in future performances. 
A soundtrack can sometimes really make a movie, and scenes can be shaped with a matching instrumental. This film's soundtrack achieves this well. Songs included are from artists Cilla Black, Petula Clark, Sandie Shaw, and Dusty Springfield, all of whom are 1960s female performers, just like our antagonist Sandie. 
Not surprisingly Taylor-Joy is multi-talented, and she sings multiple songs on the soundtrack. Her vocals are very fitting for the movie, as she sings in an eerie tone. She sings "Downtown (Downtempo)" spectacularly.
Ellie is an aspiring fashion designer, with a passion for the 1960's, so it's apparent how wardrobe plays a significant role in this film. All the looks are adequate, especially the ones in Sandie's part of the double feature. We see an abundance of flashy outfits from both women, and the overall aesthetic is to die for. Being a double feature period piece, it's exciting to see a variety of fashion styles.
Last Night in Soho is overall a good and entertaining watch, despite its climax. It's an easy recommendation, predominantly due to the plot itself, the performances, and the style. The horror factor could've been finer, but Edgar Wright is new to the "psychological horror" scene. 
The movie is available to watch in theatres now! Go check it out!