Jeanne Padillo Goes Full Force on the Golf Course
Nitro golf powerhouse took her experiences to the CIF Playoffs!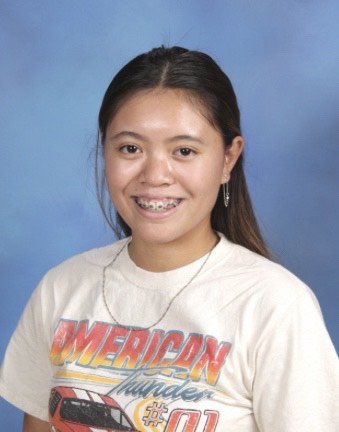 Jeanne Padillo is a 15-year-old sophomore, and she is a part of the girls varsity golf team at Glendale High School. She was born and raised in Glendale, California, and her hobbies include baking, and playing basketball and volleyball. 
Jeanne recently competed in the 2021 CIF Playoffs for girls golf. She was able to make it to the CIF Championship round, which was also the qualifier for the California state title. Jeanne finished the round with an even par score of 73, placing her at 12th out of 120 girls. Unfortunately, she missed the cut to compete in the state finals by one stroke. 
How did your involvement in golf start and what influenced you to join our golf team? 
My dad started playing golf the year that I was born, and so I kind of grew up watching and playing golf with him. I thought that high school golf would be a great way to improve my game and a fun alternative rather than practicing with my siblings.
Describe your experiences being on the team last year?
I think that it was easier to do school and golf while we were on Zoom, because I could be on the golf course and [attended classes for] school at the same time. As for golf conditioning, our coach [Anthony Mohr] had us do some workouts and, if possible, take videos of ourselves practicing our swings. During last year's season, I got to meet a bunch of new people at tournaments and, over time, we just got a lot closer.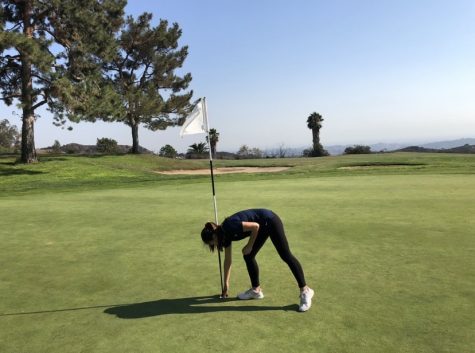 What has been the best part about being in the golf team? And the most challenging part?
The best part is definitely the people that I get to meet from other schools, because I get to see and compete with them every week. The most challenging part is that we don't really have a complete team, so we can't compete against [big] golf teams from other schools. A full team typically has six players, in order to compete against other schools. But right now, it's just me and my sister competing at the varsity level. 
Describe your experience competing in the CIF Playoffs this year?
My experience at the CIF Playoffs was amazing. I think that tournaments outside of school are more serious, but at the CIF Playoffs, you could tell everyone was there, not only to do their best but enjoy the atmosphere as well. 
There were just so many great players and I got to meet up with friends that I had grown up playing golf against. I definitely thank those friends for encouraging and having friendly competitions with me when I was younger, because I would not have been able to improve without them.
What is a piece of advice that you would like to give to future Nitro athletes who may want to join our golf team? 
Just have fun. My coach always tells me, for every single game, to just go out there and do what you need to do. But most importantly, just have fun while you are playing. 
Jeanne's experiences in golf have proven how professional she is when it comes to the sport. For the rest of her high school years, she wants to continue to find a balance between school and golf, because she doesn't want her life "to be completely about one or the other." 
As for her post-high school career, Jeanne plans to attend college in-state and possibly receive a scholarship for golf. In the future, she is thinking of becoming either a nurse or a dermatologist. Dermatology helps people "learn how to take care of themselves and their skin," Jeanne said.
Jeanne is definitely a true powerhouse on our school's golf team, and we are amazed by how much she has accomplished so far. We can't wait to see how far she will be able to take her game next season. If you are interested in joining one of our golf teams, feel free to reach out to Coach Anthony Mohr at [email protected]! Just keep swinging, Nitros!