Loki, Episodes 1 – 3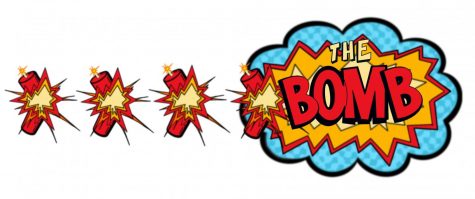 SPOILER-FREE SECTION
Loki, created by Michael Waldron, is the third mini-series in the Marvel Cinematic Universe. The collection of six episodes, which premiered this summer on Disney+, stars fan-favorite Tom Hiddleston in the role of Loki, as he is taken out of The Avengers movie from 2012, and thrown into a world which turns everything we know about their universe upside down. Overall, the series is a fantastic continuation of Phase 4 of the MCU, and I highly recommend everyone to watch it if you have not done so already! 
The first episode picks up right near the end of The Avengers, when Loki manages to successfully steal the Tesseract and escape. However, he is then captured by workers of the mysterious Time Variance Authority and brought to their headquarters. This ominous organization, which seems to disobey all rules of time and space, threatens to erase Loki from existence unless he aids them in destroying individuals such as himself, whom they call "variants". 
Though disliked by many, this series is absolutely amazing. There isn't much to say without spoiling the show, so if you have not watched it, I promise it will forever change the way you view space and time in the MCU. And if you have watched this gem, keep on reading to hear what I thought of it.
WARNING: SPOILERS AHEAD!
In the first episode, "Glorious Purpose", Loki is brought to the TVA headquarters, where he is severely humbled and confused. He is eventually told about the "true workings of the universe", including the Sacred Timeline, the Time Keepers, and the role of the TVA. 
Though initially in disbelief, Loki soon realizes that the organization is real and there is no getting out. He then agrees to a deal, proposed by special agent Mobius (Owen Wilson), to help the TVA catch a variant of himself, in exchange for a possible audience with the Time Keepers to plead his case. 
This episode is a very interesting beginning to a new story. The new characters add a fresh sensation and, of course, seeing Hiddleston return as Loki is great. Although the Asgardian green and gold Loki suit is iconic, his TVA uniform creates a deeper feeling of imprisonment and turmoil.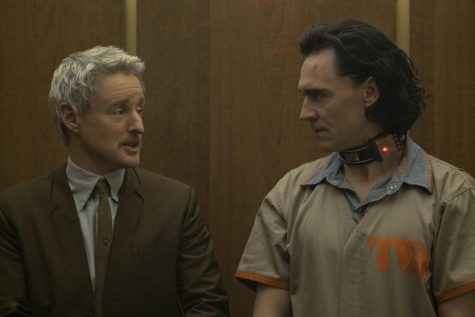 The intro/outro song for this episode, "TVA" by Natalie Holt, introduces an eerie feeling to both the beginning and end of this episode. A moment that stands out to me is when Loki opens one of the workers' drawers and sees a whole pile of Infinity Stones, which they sometimes use as paper weights. When I heard that my exact reaction was "Excuse me, what?!" And the part about Loki being the infamous D. B. Cooper humored me like no other. 
On a more serious note, the whole concept of the Sacred Timeline did not at first sit right with me, because it means that no MCU character in any of the movies ever has had free will, and everything that has happened, has had a reason behind it. Mind blowing. 
Overall, this introduction to this series gives off a completely different vibe from the rest of the Marvel movies, perhaps symbolic of the fact that this series is a total game changer for the whole MCU.
Next up, is Episode 2: "The Variant". Loki is finally taken into a Nexus Event in order to hunt down the Variant. Loki plans ultimately to work with the Variant, and overthrow the TVA, but this soon becomes apparent to Mobius. Despite this fact, Mobius continues to trust Loki, promising him an audience with the Time Keepers. 
Judge Ravonna Renslayer (Gugu Mbatha-Raw) is properly introduced in this episode, after a brief scene in the previous one. Loki figures out that the Variant is hiding in apocalypses on the Timeline, since their appearance cannot cause a Nexus Event in a place and time that is going to be completely destroyed anyway.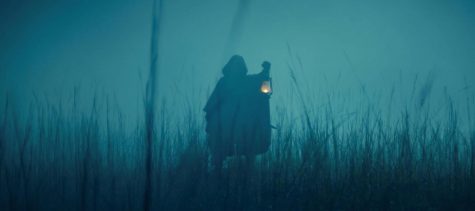 The TVA zeroes in on a specific apocalypse on Earth in 2050. Once they arrive, we finally meet the Variant, named Sylvie (Sophia Di Martino), who in an ambush, sets off a bunch of reset charges and disappears, with Loki right behind her.
Although one of the less exciting episodes, this is the one that introduces us to the Variant's identity, or at least what she looks like. Yes, SHE. 
Along with many other fans, I was kind of disappointed that the Variant turned out to be female, because I think that having two Tom Hiddlestons on screen would have been heaven for fangirls like myself. However, after accepting the fact that the Variant is indeed female, it would have been better if they had made her look more like a Loki himself, by giving her his signature black hair.
In the opening scene of Episode 3, "Lamentis", we see Sylvie and Hunter C-20, who had been taken hostage in the first episode. We can see Sylvie controlling the memories of C-20, in order to pry out the location of the Time Keepers. 
Back to the present day, (which is a relative term, as time passes differently in the TVA) Loki and Sylvie are stuck in an apocalypse on the planet of Lamentis-1, but they are unable to escape because their TemPad (a device used by TVA members to teleport on the Scared Timeline) has lost its charge. Loki and Sylvie take a train in an attempt to find an energy source to recharge the TemPad, which is then destroyed in a struggle.
Later, Loki and Sylvie simply try to get off the moon by getting on the Ark, an escape vessel. On their trip to the Ark, Sylvie reveals that when she enchanted Hunter C-20, she saw memories from hundreds of years prior of herself working at the TVA.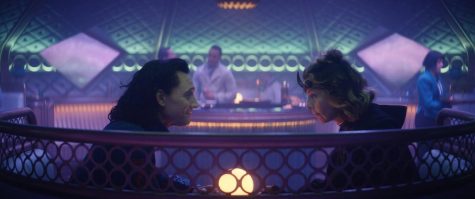 Sylvie tells Loki that every TVA worker is a variant that has been taken off the timeline and brainwashed into working for the organization, forgetting about their past life. As they arrive at the Ark, an asteroid crashes into it, and Sylvie and Loki appear to be doomed.
First of all, the music in this episode is absolute fire. The intro song, "Demons" by Hayley Kiyoko, contributes a chaotic and interesting feeling to the episode. And don't even get me started on the Norwegian song Loki sings on the train called "Very Full". Not only does it sound like a sweet lullaby, but it reminds us of Loki's origins and how much he misses Asgard. 
Overall, this episode does a great job of developing the relationship between Loki and Sylvie. They start off as two bickering, distrustful versions of each other, and by the end of the episode, their many near-death experiences have sculpted a peculiar version of a friendship. All of that aside, I could not believe that all the TVA workers were variants. It made absolute sense once I heard it, but I could not have predicted it!
Check back tomorrow for my review of Episodes 4-6 of Loki!