Chef Cuevas is Bringing the Big Apple Back to GHS
Please help us welcome another addition to Glendale High School's culinary crew!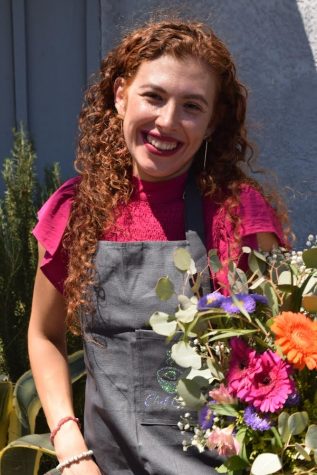 As of this Fall, Ms. Monica Cuevas is another addition to Glendale High School's outstanding group of culinary instructors, along with Chef Porter. Chef Cuevas was born and raised in Los Angeles, but she has moved around a lot to pursue her educational career. 
Outside of teaching, she spends her time dancing, writing, attending fine dining restaurants, and exploring different cuisines. "I like going to a new bakery or restaurant every weekend," she adds.
Chef Cuevas was offered her position at GHS by C-CAP, a non-profit program that aims to improve the culinary arts curriculum at public schools. She has firsthand experience with this program, because she earned a scholarship in high school through C-CAP, which allowed her to study out of state at Monroe College, in New York. 
However, Chef Cuevas grew to hate the cold New York weather, a stark contrast to LA's permanent clear skies and sunny days. To solve this problem, she "went to the hottest place in the summer, which is Las Vegas." There, she attended the University of Nevada to finish her studies.
Prior to GHS, Ms. Cuevas was an elementary school teacher, working with first graders. She's also worked at various restaurants and hotels on the Las Vegas Strip.
So far, how has your teaching experience been at Glendale High School?
I love it. I think the students are great and they're very respectful. I've had a really good time.
What is your advice for GHS students who may be interested in the educational field or the culinary industry?
I think… being yourself. I tell my students about the virtues, which are respect, integrity, self-control, excellence, and trust. 
There's so much competition out there, but if you're genuine and you believe in yourself, you can be successful. You can get into education and change the world and inspire others. Pave the way for a lot of people, especially women. We can pave the way for other women in culinary. 
If you really want to [get a career in culinary or education] and you're very driven, you can go to school, have fun, travel the world, and get to know culture, as well as food. And get to know other people.
This has been a stressful year with the COVID-19 pandemic at large, especially with returning to in-person classes. How do you feel about teaching in these circumstances?
I'm kind of nervous, because in culinary, you learn through smelling and through tasting. And with our masks on, we have to be extra careful. So hopefully, we can have a really good experience.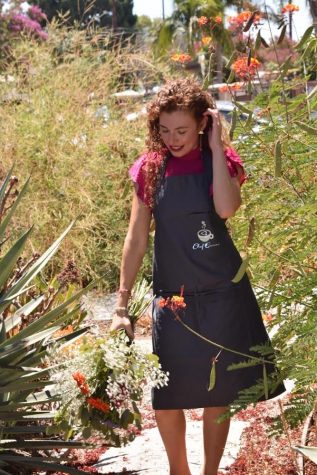 What made you decide to come back to LA, after spending time in New York and Las Vegas? 
My family, I wanted to be closer to them. I was the only one in Vegas with my daughter. I felt like I needed to be closer to my family and make more memories.
Finally, Chef Cuevas would like to share some words of inspiration: "Find out who you are. Be authentic. If you know who you are and you're proud of who you are, no one is going to tell you what to do. You are going to shape the world to be better because you have a good idea of what you want to be." 
If you would like to be a part of the culinary program at GHS, please contact your counselor! Please help us welcome Chef Cuevas!