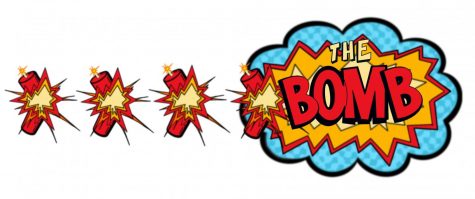 The Oculus Quest 2 is an all-in-one virtual reality headset that can make you feel immersed in another world. The Quest 2 was released by Oculus and Facebook back in October 2020. At the moment, the Quest 2 is the main spotlight for all VR headsets because of its portability. Overall, this product is amazing and a must-have for anyone interested in investing in VR technology.
In 2012, Oculus released their first headset, which was just the headset itself, with no controllers. It could be compared to a Google Cardboard, and it required you to purchase a separate computer for its operation. Two years later, Facebook bought Oculus and made the revolutionary headset named the Oculus Rift. After a few years, they made their third headset, which was the Oculus Rift S. 
A couple months later, at an event called Oculus Connect, the company announced a game changer for the VR industry: the first Oculus Quest. This device was the first all-in-one VR headset available for everyone. It sold for $300 (for the 60GB version) and $400 (for the 128GB skew). 
The new Quest 2 is an amazing virtual reality headset that keeps getting better with each frequent software update. When you first put on the headset, you must first download the Oculus app on a smartphone. Then you must set up your Guardian so that you don't hit anything. It is a virtual boundary that notifies you whenever you are about to exit the playing area or hit something.
Putting on the Quest 2 headset for the first time is surreal; being able to grab, see and touch whatever is in the headset (and not in the real world) is such an amazing experience. Oculus has its own store on the headset and on your phone, and it only has games that you cannot play on a PC, other than VRChat.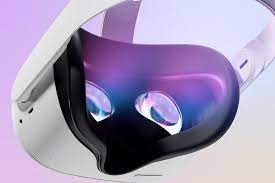 Two fan favorite games on the Quest 2 are Beat Saber and SuperHot. Beat Saber is a rhythm game with lightsabers and squares that you slice in half. SuperHot is a weird game, because whenever you move, time moves along with you. If you stay still, all the enemies stay still as well, so this gives you time to think about your next move.
My favorite VR game is The Walking Dead: Saints and Sinners, which is a game about zombies. What makes this game so amazing is the physics. For example, if you hold a bat, it will feel heavy so it's harder to move it in game. Each item in the game has its own weight, so you sometimes have to go with the weapon you are holding in order to survive. 
Overall, the Oculus Quest 2 is amazing. There are so many games and worlds to explore and people to talk to, whom you would have never met before. The Quest 2 is still getting better and this is a revolutionary step forward in the VR industry. This device is a must-have to show to family and friends, and as Oculus says: No Limits.