Romance, Camila Cabello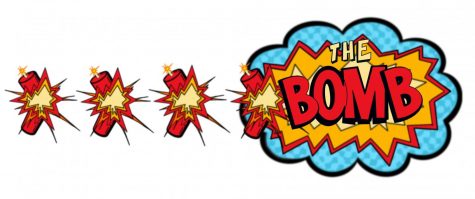 Romance is the second album by Cuban-American singer Camila Cabello, and it was released on December 6th, 2019. This album is about Cabello's first experiences with romance, from falling in love for the first time, to going through a heartbreak. Romance features 14 tracks and you can stream it on all music platforms. 
The first song is called "Shameless". In the music video, Cabello is seen dancing in different areas with eight clones of herself. In the chorus, her fierce vocals come through: "Right now, I'm shameless. Screamin' my lungs out for ya…I need you more than I want to." Through her lyrics, Cabello shows how she is obsessed with love and how she is yearning to be with her lover. 
"Should've Said It" is about an ex-lover wanting to come back into Cabello's life to love her again. In the song, she sings, "If you wanted me so desperately, you should've said it." Cabello also mentions that she is in love with somebody else, and the person who wanted to come back into her life only wanted to do so because they were lonely. 
The music video for "My Oh My" is set back in the 1950s, and it features the rapper DaBaby. The tune of this song was inspired by her previous track "Havana", which has its roots deep in Latin music. At the beginning of the video, Cabello is dressed up similar to Marilyn Monroe and Audrey Hepburn. The song talks about her stepping out of her "innocent self" because she is in a relationship with a "bad boy." She sings, "I swear on my life that I've been a good girl. Tonight I don't want to be her."
The song "Señorita" was written with her boyfriend Shawn Mendes, and it was released in the summer of 2019. This song sparked the beginning of their relationship, and it gives off a very summery, romantic vibe. In 2020, "Señorita" was nominated for a Grammy Award in the category of "Best Pop Duo/Group Performance." 
"Feel It Twice" relates to "Should've Said It" in a more melancholy way. The song is about Cabello feeling hurt after turning down a past lover, because she is in a relationship with someone else. She sings, "I felt it once, I can feel it twice… Hurts me to tell you I don't feel the same."
The last song on this album is "First Man" and it is dedicated to Cabello's father. She tells a story about introducing her first lover to her parents and proving to them that he is worth loving her. She also mentions that even if she may be living with another man in the future, she knows that her father will always be "the first man" who really loved her. 
Overall, Romance does a great job at highlighting the various aspects of falling in love. You should definitely check it out, especially if you are curious to hear about the different stages of romance through another person's perspective. If you'd like to hear more of Camila Cabello, you can definitely check out her first self-titled album "Camila."