The Falcon and the Winter Soldier "Episode 3: Power Broker"
Our third in a series of reviews of every episode of The Falcon and the Winter Soldier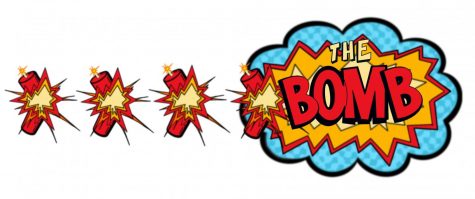 WARNING: SPOILERS AHEAD!
This halfway point episode of The Falcon and the Winter Soldier went pretty well. The show re-introduced two new characters, Sharon Carter (Emily VanCamp) and Baron Zemo (Daniel Bruhl). If you don't recall, Sam and Bucky have discovered that the radical group, the Flag Smashers, have access to the super soldier serum and have taken it themselves. Concerned about the misuse of the serum, Bucky is willing to go to great lengths to find them. 
Bucky, against Sam's wishes, decides to follow the only lead they had at the moment, which is Baron Zemo, a Sokovian aristocrat who framed Bucky for the murder of the Wakandan king, T'Chaka, and helped spark a civil war amongst the Avengers in Captain America: Civil War. Zemo is well known for his disdain for super-powered individuals, and knowing this, Bucky breaks him out of prison with the hope that his information and his principles will make him a useful ally. 
It was interesting that Marvel brought back Zemo's character. He has a fun, but also intriguing, dynamic between Sam and Bucky, and throughout the episode, you're always wondering if he will betray them or do something unexpected to further any of his personal agendas. 
Conveniently enough (a little too conveniently), Zemo is loaded, and takes the boys to Madripoor on his expensive private jet. Madripoor, being an advanced city full of some of the sketchiest people I've ever seen, makes Sam go undercover as the Smiling Tiger, while Bucky re-assumes the role of the assassin he once was.
Here another potential villain of the show is revealed, the Power Broker, who seems to be some mobster who runs Madripoor. So far the Power Broker has only been mentioned in name, but something tells me this person will come up again.
Eventually, the trio finds Selby, an influential woman in Madripoor, and get a lead from her. Then she's immediately shot by someone, our main characters are blamed for it, and they're now on the run. Who shot Selby? Does it have something to do with the serum?  Maybe we'll find out later.
While trying to get away, the boys encounter Sharon Carter, who takes them to her expensive home in Madripoor, where they can lay low. Here we discover that ,after Sharon helped Captain America and his team when they were on the run, she was considered a criminal and had to flee the country. However, she did seem to make a more than decent life for herself in Madripoor.
Sharon's role in this series is really cool so far, and I'm glad they aren't just using her as some love interest, like they did in Civil War. However, she is a little suspicious, so far. How did she become so rich and powerful in Madripoor? And how did she know Sam and Bucky were in Madripoor in the first place?
Sharon joins the boys as Sam offers to help clear her name, and they follow their new lead, the name that Selby gave them: Dr. Wilfred Nagel. With Sharon's help, they find Nagel in some shipyard. Nagel reveals that he replicated the serum, through Isaiah's DNA, and made 20 vials of it. He was working for the Power Broker, but it's revealed that Karli Morgenthau, the leader of the Flag Smashers, stole these serums and is likely on the Power Broker's hit list.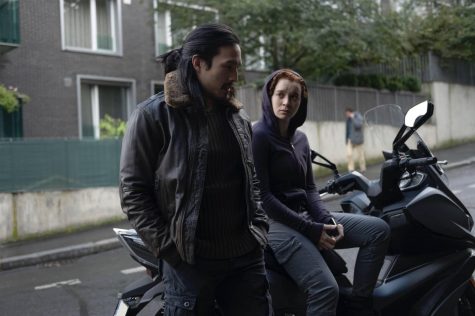 Meanwhile, bounty hunters have been closing in on their location, and this leads to an epic fight sequence, and a daring escape, where we are led to believe that Zemo escaped, when in fact he comes back with a car. Zemo also manages to kill Dr. Nagel with the hopes that more serums aren't produced. 
During all of this, we have also been getting snippets of Karli's arc. She is slowly growing more and more radical. We find out that she is now willing to go to any lengths for her cause, even if it means killing people. We also discover that the Power Broker is hunting her down, but she is more than willing to die for the Flag Smashers. 
This episode was far more exciting than the other two, as Zemo and Sharon have returned, and we had a new setting that created a fresh atmosphere for the show. We got to see more of Bucky's development, as he grapples with his past and has to pretend to be the assassin he once was. Zemo is very interesting, too, and I'm excited to see where the show goes with him, because bringing him back is a great idea so far.