Up Until Now, Us The Duo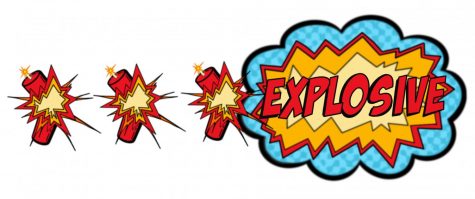 Up Until Now is the newest album by Us The Duo and it was released last August 12, 2020. The album includes 8 tracks with 3 tuneful interludes, and it can be found on all music platforms. Along with the album, the duo also released an Up Until Now short film on YouTube, where they explain the different meanings behind the songs on the album. 
Us The Duo is a pop-folk duo formed by Michael and Carissa Alvarado, a couple living in California. They have been making music since 2012, and they have a daughter named Xyla. In their short film, the couple explains that the idea behind making this album was for them to mainly show their daughter what their life was like before she was born, up until now.
The first two songs on the album are called "Warm Summer Nights" and "There is Only One You". "Warm Summer Nights" is about the couple's teenage years, while "There Is Only One You" is a sweet song that Michael wrote for Carissa a few years ago. In the short film, he says that the song represents his love for her, expressing that "she's the reason why I write songs and make music."
"Like Myself" is a sad and vulnerable song on this album. Although it was sung from Carissa's perspective, the song depicts Michael suffering from depression. When Carissa sings, "take this hopeless heart and give it a reason to beat", it resembles her helping Michael get out of a dark place. 
"No Matter Where You Are (Wedding Version)" is another song that Michael and Carissa wrote a few years ago for their wedding. The original version of the song is very upbeat, but this one has a soft-sounding melody. In the short film, Michael shares that they wanted to include a different version on this album, to represent their family's current life status. In the chorus the couple sings, "No matter where you are… I'll be there." 
The last song on the album, "La La La", is dedicated to their fans. Before their daughter was born, Michael and Carissa would go on tour non-stop and they loved it. Carissa claims that she misses touring in different places and "seeing people face-to-face". In the future, they plan to do it again and hopefully bring Xyla along.  
Overall, Up Until Now is a great album and Us The Duo are incredible musicians. It's amazing how they are able to share the different phases of their lives through music with their supporters. This album is easy to recommend and you should definitely listen to the other songs that they've made. If you would also like to see more of them, you can head on over to Us The Duo's YouTube channel, where they post weekly vlogs and song covers.