Stop the Hatred Against Asian-Americans
Ever since COVID-19 had its first cases in Wuhan, China in late 2019, hate crimes against the Asian community have risen up to 1,900% across the United States within the last year. Many politicians, including the former United States President Donald Trump, have referred to COVID-19 as the "China Virus" or the "Kung Flu", and this has led many people to falsely blame Asian-Americans for the pandemic. A racist onslaught of crimes targeting the Asian community have included assaults, harassment, and theft. 
In January of this year, an 84-year-old Thai man named Vicha Ratanapakdee, was brutally shoved to the ground in San Francisco, California, and he later passed away from his injuries. Days later, a 64-year-old Vietnamese grandmother was assaulted in that same fashion in San Jose. The victim's daughter told KTVU that the suspects "took her purse… her keys, her possessions," and they were all gone in an instant. 
Although we may not know the motives of these attackers, this is actually really scary, because a wide range of Asian-Americans are currently living in Northern California. Now, instead of embracing where they live, some of them even fear to walk in their own neighborhoods.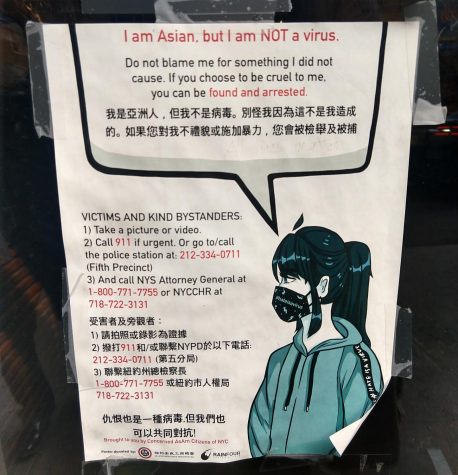 On the other side of the country, in a New York City subway station, 61-year-old Filipino-American, Noel Quintana, was on his way to work, when a man slashed him in the face. Quintana expressed to Daily News that he "was so scared" and "was afraid of dying." After a long while of asking for help, medics were finally able to take him to the hospital.
In an interview with ABC News, Carl Chan, president of the Oakland Chinatown Chamber of Commerce, believes that most of these racist attacks are being targeted towards elderly Asian-Americans. He says that older people "are frail and they cannot fight back", which is why they are an easier target. 
However, this is not the first time that the Asian community has experienced injustices like these. According to Time, during the 19th century, many Asians immigrating to the U.S. were called "uncivilized" and "unclean", and were seen as "carriers of diseases". Many of them had also been ridiculed for the foods that they eat and the shape of their eyes. Even the "Fox Eye" trend is an insensitive appropriation of Asian culture. 
In response to these recent attacks, many Asian-American activists and organizations have spoken out on social media asking for help. Amanda Nguyen, founder of RiseNowUS, shared a video on her Instagram account, yearning for Asian stories to be heard. She wanted to do this, because she "was so tired of living in fear and terror of stepping out of the door and getting attacked by random strangers."
Current United States President Joe Biden has also signed an executive action, directing federal agencies to fight xenophobia against the Asian-American and Pacific Islander (AAPI) community. Hopefully, our government does take the time to recognize these problems and act towards preventing these racist acts from surging any further.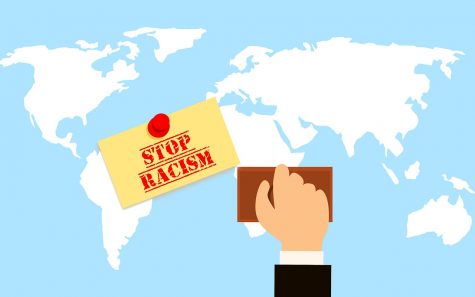 The injustices happening to our AAPI residents are ridiculous, and they have got to stop. We understand that many people are angry because of how COVID-19 has affected their lives, but this is not the fault of the Asian-American community. Thousands of Asians are being hurt because of this xenophobia, and some may not even know what to do anymore. As an Asian-American living in America, I personally hate having to fear going out of the house, not only because of the coronavirus, but also because of my race. 
Since many Asian lives are at risk right now, one thing you can do to help is to educate yourselves about what's going on. If you have witnessed hatred like this, you can also report it to the StopAAPIHate coalition by clicking HERE. You should also check up on your Asian friends and loved ones, and please don't let your elders walk on streets alone. Above all, always be cautious of your surroundings. 
We are NOT the virus. We are NOT your stereotypes. And we are most definitely NOT to be ridiculed. 
We are Asians and Asians are Human.