Julie and the Phantoms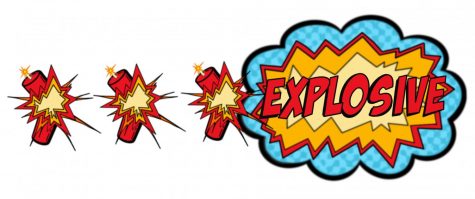 Julie and the Phantoms is a Netflix Original series that was released last September of 2020 and was produced by Kenny Ortega, producer of the High School Musical movies. Julie and the Phantoms stars Madison Reyes as Julie, and Charlie Gillespie, Owen Joyner, and Jeremy Shada, who are known as "the phantoms." 
The series has only one season with nine episodes so far, and each one is titled after a song that either Julie, or one of the other characters, sings. This series is really good, as it has an amazing cast who are tremendously talented. It also features very bright and melodic songs, like "Stand Tall", that everyone can listen to on all music platforms. 
Julie Molina is a teenager who attends Los Feliz High School in California, and she is a part of the school's music program. She lives with her father, Ray, and her little brother, Carlos. Julie has a big passion for making music but has sort of lost her motivation after her mother passed away years ago. 
Alongside Julie, the show also introduces Alex, Luke, and Reggie, who are in a band called Sunset Curve. About 25 years ago, this band was a huge success and these guys even planned to perform at the Orpheum in Hollywood. But moments before they were about to perform live, they suddenly passed away from food poisoning. 
Fast forward to 2020, Julie's life collides with Sunset Curve as she goes through her mother's old music studio. When Alex, Luke, and Reggie magically appear in the studio as ghosts, Julie freaks out and runs away as if she's scared of them. 
However, throughout this season, these guys help her get back into becoming a musician again and even include Julie in their band, renaming themselves Julie and the Phantoms. In return, when Alex, Luke, and Reggie get cursed by a ghost just like them, Julie helps them accomplish their "unfinished business" before they completely vanish forever.  
What is really cool about the band is that Julie is the only person who is able to see and talk to the other members. But when she performs on stage, other people can only see them as holograms. 
I was also really amazed to see how Julie's friendship with the guys develops throughout the show, and surprisingly, she doesn't feel awkward about it. As a band, they have their ups-and-downs, but making music together is what keeps their connection strong and "family-like." 
On the other hand, I would have liked to hear more about how Reggie and Alex became musicians in Season 1. Throughout this season, it does show a glimpse of how Luke fell in love with music and the troubles he had faced in wanting to become a musician, and Reggie's and Alex's sides could have been shown too. After all, they are a part of the main cast.  
Overall, Julie and the Phantoms is a great series and hopefully there will be a Season 2 coming out soon. I would totally recommend this series if you haven't watched it already, especially to those who are very musically inclined. In the meantime, another Netflix Original that people should definitely check out is The Prom.