The Mandalorian "Chapter 15: The Believer"
Our seventh in a series of reviews of every episode of Season 2 of The Mandalorian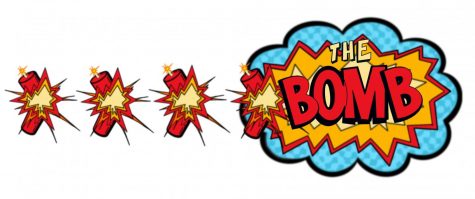 WARNING: SPOILERS AHEAD
"Angela," I hear you say, "you can't give four sticks to every episode of The Mandalorian that you review."
I can. I can and I will.
It's not my fault that Jon Favreau and Dave Filoni are absolutely killing it with this show. 
If you'll recall, when we last saw our beloved characters, Mando took Grogu (Baby Yoda) to Tython seeking out other Jedi to train him. We also met a much older and much wiser Boba Fett, accompanied by last season's Fennec Shand, who followed Mando in hopes of retaking his iconic armor. Moff Gideon's forces, who had been tracking the Razor Crest, launched a surprise attack, forcing out heroes to work together. Ultimately, the empire took Grogu captive. 
In this episode, Boba and Fennec came along with Mando, helping him with his new quest to get Grogu back. To find Moff Gideon, the gang revisits Migs Mayfeld, a former imperial officer who we discover is now a republic prisoner. 
Mando and Mayfeld infiltrate an Imperial Rhydonium refinery to acquire the information they're after. They ultimately get their information and blow up the refinery in the process, and Migs goes free due to his help, concluding the episode. 
This episode is obviously packed with the usual elements that make The Mandalorian such an entertaining show. The action scenes are more exciting than ever, and the casual charms of the new characters of the episode, not to mention that seismic charge Boba fired from Slave I, are completely awesome. 
However, what was most interesting about this episode was the internal struggle it depicted for both Mando and Mayfeld, who are arguably narrative foils due to the many parallels to their lives that the episode revealed. Mando almost seems to be caught in a crisis about his beliefs, as Mayfeld constantly challenges them in the episode by urging him to take off his helmet, something Mando doesn't do out of a cultural preference.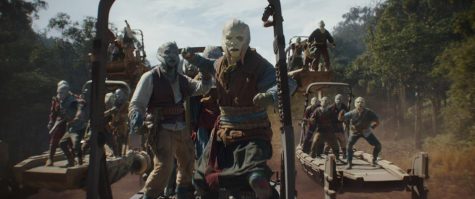 Despite this, when faced, once again, with an impossible situation in which he has little choice, Mando reluctantly takes off his helmet to ultimately access the codes they are after, deciding somewhere along the line that The Child and his safety come before his beliefs. 
We see Mayfeld, a former Imperial soldier, revisit his past as an Imperial, encountering his former superior who treated him and his friends as mere expendable soldiers during his time working for the Empire. 
What sets this episode apart from many other episodes of The Mandalorian is the fact that there is a level of emotional depth quite thoroughly explored in the two lead characters of the episode. This is usually absent from the more common and lighthearted episodes from the show and it is quite refreshing to see. 
At the end of the episode, Mando sends a threatening message to Moff Gideon about The Child, paralleling the one Mando received from him last season when he had only just come into possession of Grogu. This ending scene only foreshadows just how exciting the finale will be, as we'll soon discover Grogu's fate.