Isabel Ramientos Raises Her Flag in Color Guard
Isabel Ramientos is a 17-year-old senior at Glendale High School and she is from Glendale, California. This school year, she is serving as one of the captains of the GHS color guard team. One of the things that Isabel likes to do in her free time is drawing, and at school, she is also participating in the MESA Club, Debate Club, and Choir. 
Color guard is a performing arts program that is centered around dancing with equipment, and Isabel says that "usually we dance with flags and [fake] weapons." Mrs. Amy Rangel is in charge of the whole color guard program, and Coach Jose Argueta choreographs the dances and teaches all the techniques that the team needs to learn.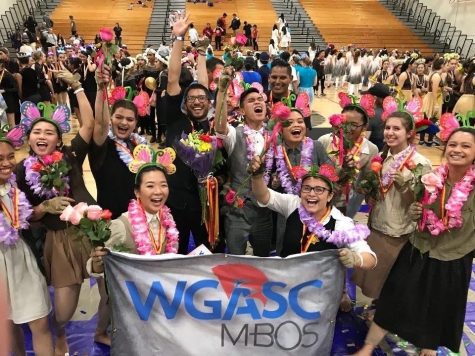 Isabel has been a part of the color guard team since her freshman year, when "my friend and I were just going around to see what clubs were available" at school. When they attended the audition, she said that "it was fun being able to dance with people." She also shares how coming into high school, she would "never imagine I would get to toss equipment or take a rifle and launch it 7 [to] 8 feet in the air." 
The color guard team currently has around 10 to 12 participating students, and during the regular school year, they usually had four-hour dance practices. But since we are currently in an online environment, these practices are only two hours long every Tuesday and Thursday.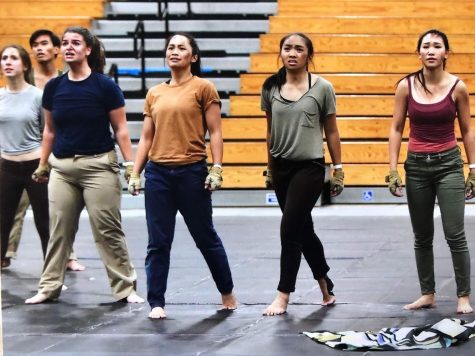 Isabel says that the color guard season was pretty good last year, and they were able to have a few competitions before our school transitioned to remote learning. However, she also expresses how transitioning to distance learning was quite a disappointment for the team because "we worked so hard that semester" preparing for shows, but "it is what it is."
So far the team isn't sure how this year is going to look or if they are going to have any competitions. But something that Isabel is definitely looking forward to is the end of the year dance video that they are planning to make.
For any underclassmen who want to join color guard, Isabel's advice is to "not let it scare you." At first, it may look intimidating, especially when it involves dancing with equipment, but everyone is always there to help each other out. Isabel claims that as a team, "we never want to plateau" and "we want to keep growing."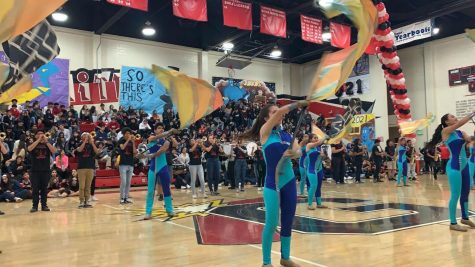 Overall, Isabel feels positive about her future. She plans on attending California Baptist University after high school, majoring in electrical engineering and taking computer science as her minor. She hopes to get into the engineering field, but she will keep making color guard a hobby, since it has taught her many skills. 
If you want to learn more about our school's color guard program, you can contact Mrs. Rangel at [email protected]!