Hoops! Coach Belou Did It Again!
Coach Ib Belou is the head coach for the boys' varsity basketball team at Glendale High School, and he is from Los Angeles, California. He is also a P.E. teacher and one of the advisors for the Best Buddies Club. 
Some of Coach Belou's hobbies include traveling, working out, and spending time with his family. He is also very passionate about "making some type of positive difference in my players' and my students' lives."
Coach Belou has been teaching for 10 years now. He says that he has been playing basketball ever since he was a little kid and started coaching middle schoolers "when I was 15 years old." After graduating high school, he found opportunities to coach at Moorpark College and at a few other high schools, before coming to GHS. It is really rewarding for him to see kids grow and mature out in the basketball world and develop a good basketball IQ.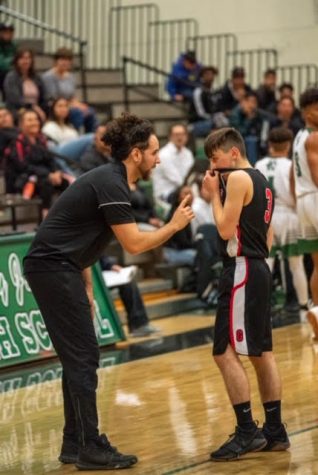 Coach Belou's sister, Ms. Natasha Belou, and Coach Brendon Norton assist him with coaching the varsity team, while Coach Mike Gayle coaches the Frosh/Soph team. Coach Belou feels that he is very fortunate to have them by his side, and he says that they are all "extremely hard working" and are always ready to help out their players. 
The basketball season last year felt like a "roller coaster" for the varsity team. Coach Belou claims that it was pretty tough at the beginning and "we had our growing pains," but the team never stopped persevering and managed to end the season well. 
Coach Belou is hopeful that they will have a season in March this school year. However, he thinks that during these games, "it should just be teams, players, refs, and everything else closed." Although this may be hard for a lot of Nitro basketball fans, Coach Belou thinks "that safety is the most important thing for me and my players."
Coach Belou's advice for the underclassmen who want to join the basketball team is to "just keep working hard." Just like any other sport, the basketball program requires you to be trained as a freshman, up until your senior year. Coach Belou also says that it requires a lot of practice and grit, and if you think that you have those abilities, then you should definitely try out.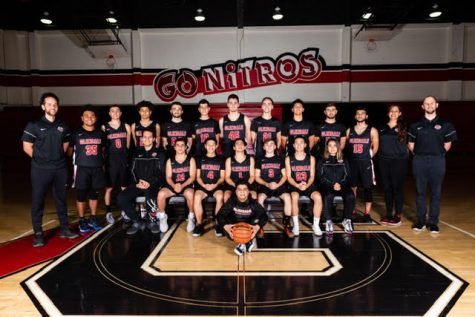 Overall, Coach Belou is hopeful that the future will bring bright opportunities for everyone. He says that he would love to continue coaching for the rest of his life, since this is what he loves doing. He also hopes that one day, his daughter will get into this sport, but "whatever she's passionate about, I'm going to support her 100%."
Once again, if you are an underclassman who is interested in joining the boys' basketball team at GHS, you can contact Coach Belou at [email protected]. As he always says: "Once a Nitro, is [always] a Nitro!"