Kelli Bayona is Always Ready to Bump You off the Court
Kelli Raechel Bayona is a 17-year-old senior at Glendale High School, and she is from Atwater Village. She has been a part of the girls' volleyball team since her freshman year and is currently one the team captains. In her free time, some of her hobbies include playing music, watching sports, and drawing. On rare occasions, she also likes figure skating and playing lacrosse. 
Kelli says that her mom was the inspiration behind her having a passion for volleyball. She shares that her mom was a former volleyball player and she "immediately got very intrigued" when her mom used to tell stories about her experiences. Following her love for volleyball, Kelli also shares that these moments have made her more open to trying other sports.
Coach Janssen Elento is the head coach for the girls' volleyball team and Kelli says that he is great. She describes him as "precise and organized" and "very flexible with his team", and she appreciates that he coordinates with them very well. 
Kelli claims that their volleyball season last year was pretty good, and she says that the best part about being on the team is the strong friendships that they all have, creating a "family vibe". However, the most challenging part is trying to keep these connections alive and cheering everybody up whenever things don't turn out as expected.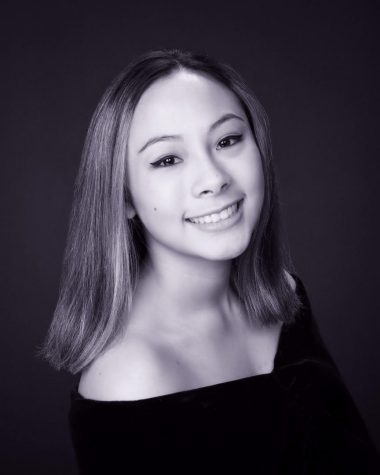 Some things that Kelli is looking forward to this year include getting to play with her teammates "one last time for my senior year", as well as beating the Tornadoes on Beat Hoover Day again. So far, there is a tentative volleyball schedule for this season, and Kelli hopes that spectators will get to witness their games safely.
Her advice for any underclassmen who want to join the volleyball team is to "just do it." It may be intimidating to try out at first, but Kelli says that you don't need experience to start playing. Everyone is welcome and students should "keep their heads high" and stay committed and dedicated. 
Kelli keeps a positive attitude towards the future. She shares that it's crazy to think that she is already a senior and "it felt like just a few minutes went by and yesterday I was just a freshman."  She would love to continue playing volleyball in college and plans to attend Loyola University of Maryland. Ten years from now, Kelli aims to participate in the Olympics or study in the forensic sciences field and draw comics for DC and Marvel.
We can't wait to hear how this season will turn out for the team and we wish Kelli and her teammates all the best of luck!