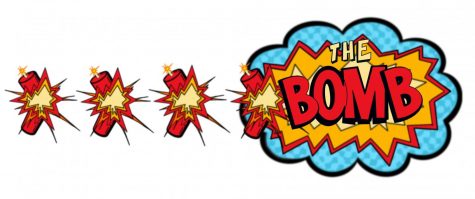 Street Fighter 6 is the newest installment of Capcom's hit franchise that goes all the way back in 1987. Although the first game did not receive good reviews, the later installments gained worldwide attention with how popular they were. 
It wasn't until 1991 that Street Fighter II gained so much acclaim, and many famous players picked it up as well. The game was originally released as an arcade game, but it was so influential that it spawned a new genre and era of fighting games. Over the years, Capcom has released over eighty Street Fighter games, including spin-offs and sequels. 
Street Fighter 6 has sold over two million copies since it was released in June of 2023, but there are bound to be way more copies sold over the years, until the next one hopefully comes out. Capcom has added new mods to this new version, and  there's also a World Tour mode, where you can actually have a street fighting career and follow a storyline. This storyline is very simple and easy to follow, where you travel the world in hopes of getting stronger. 
Unfortunately, M. Bison is not featured in this game, due to him being killed by Ryu in Street Fighter 5. However, there is a new villain that uses the same psycho power that M. Bison had. 
In the World Tour mode, you can customize your character and implement different fighting styles from other fighters. You can also add their supers and techniques. The way you earn fighting styles is by playing more World Tour matches, as well as building your trust level up with your fighter. You can also learn new fighting styles throughout the game. 
The new fighters in Street Fighter 6 are Jamie, Kimberly, Marisa, A.K.I, Manon, Lily and JP. The most popular new fighter is obviously Marisa, because of how much of a heavy hitter she is, and gamers prefer the hyper armor she uses on every attack. 
Marisa, E. Honda and Zangief are probably the scariest fighters to go up against, especially if you are in the higher ranks, because they are a pain to deal with. Marisa is able to push out attacks, even when she has burnout as well, and she will be able to get rid of 75% of your health in one well-executed combo. Zangief is a grappler, but he does so much damage it is insane. And if you get a punish counter, you can probably pull off his Level-3 super. 
Street Fighter 6 has had a great competitive scene since its release. It is taking the world by storm, especially with how easy it is to get into, compared to other games with  "modern controls". 
Seriously though: if you use modern controls, how do you sleep at night? I just can't get past how you can use them. I understand that it is for newer players, who have just gotten into SF6, or it may be their first Street Fighter game. But, c'mon now…
Overall, I love the Street Fighter series, and I enjoy playing and learning it every time I get on. Street Fighter 6 has revived the almost-dead genre of fighting games, and due to its popularity, and how well this game is made, there has been a new interest in fighting games. 
And if you like Street Fighter, make sure to check out Mortal Kombat 1 and Tekken 7.